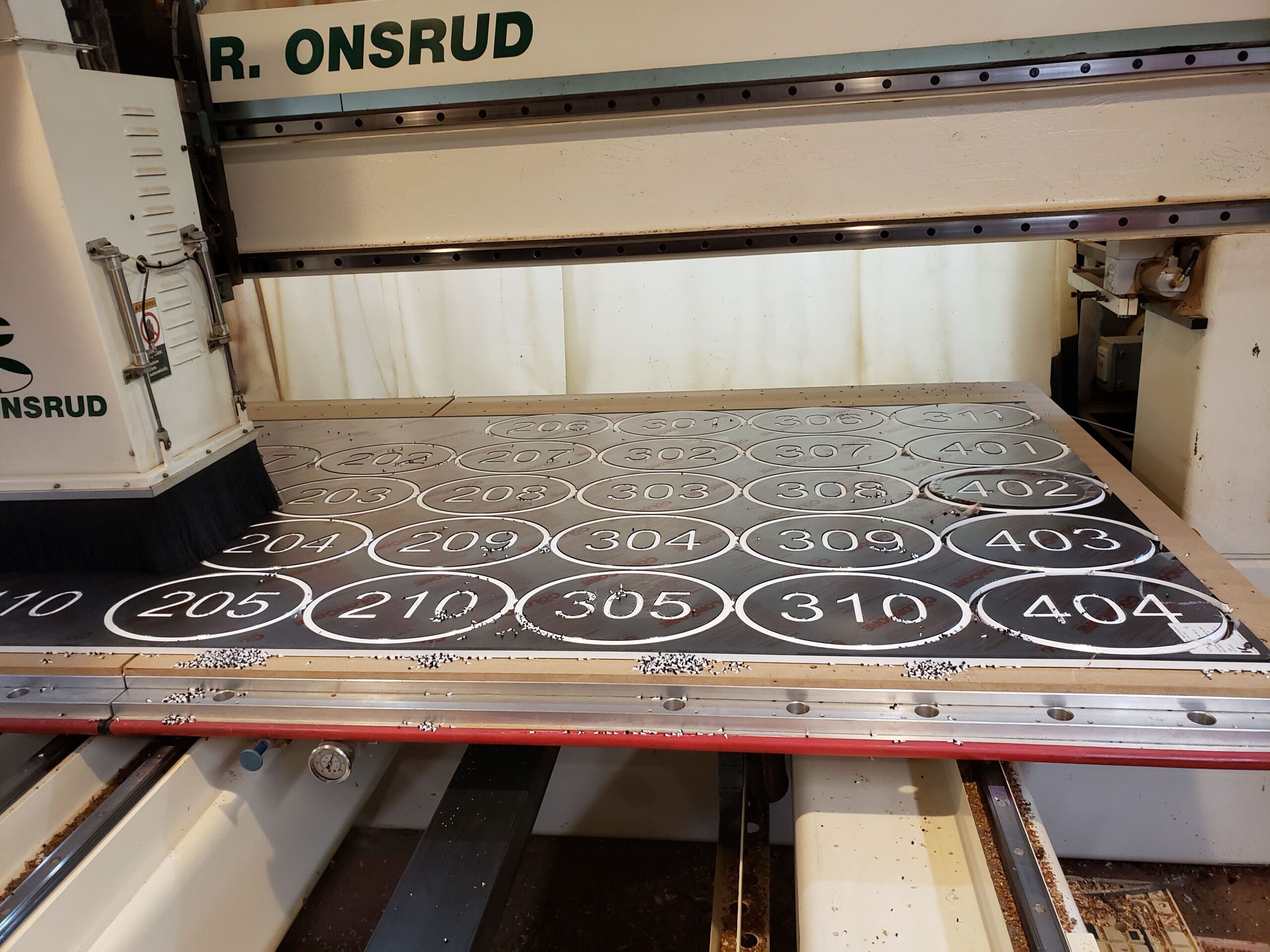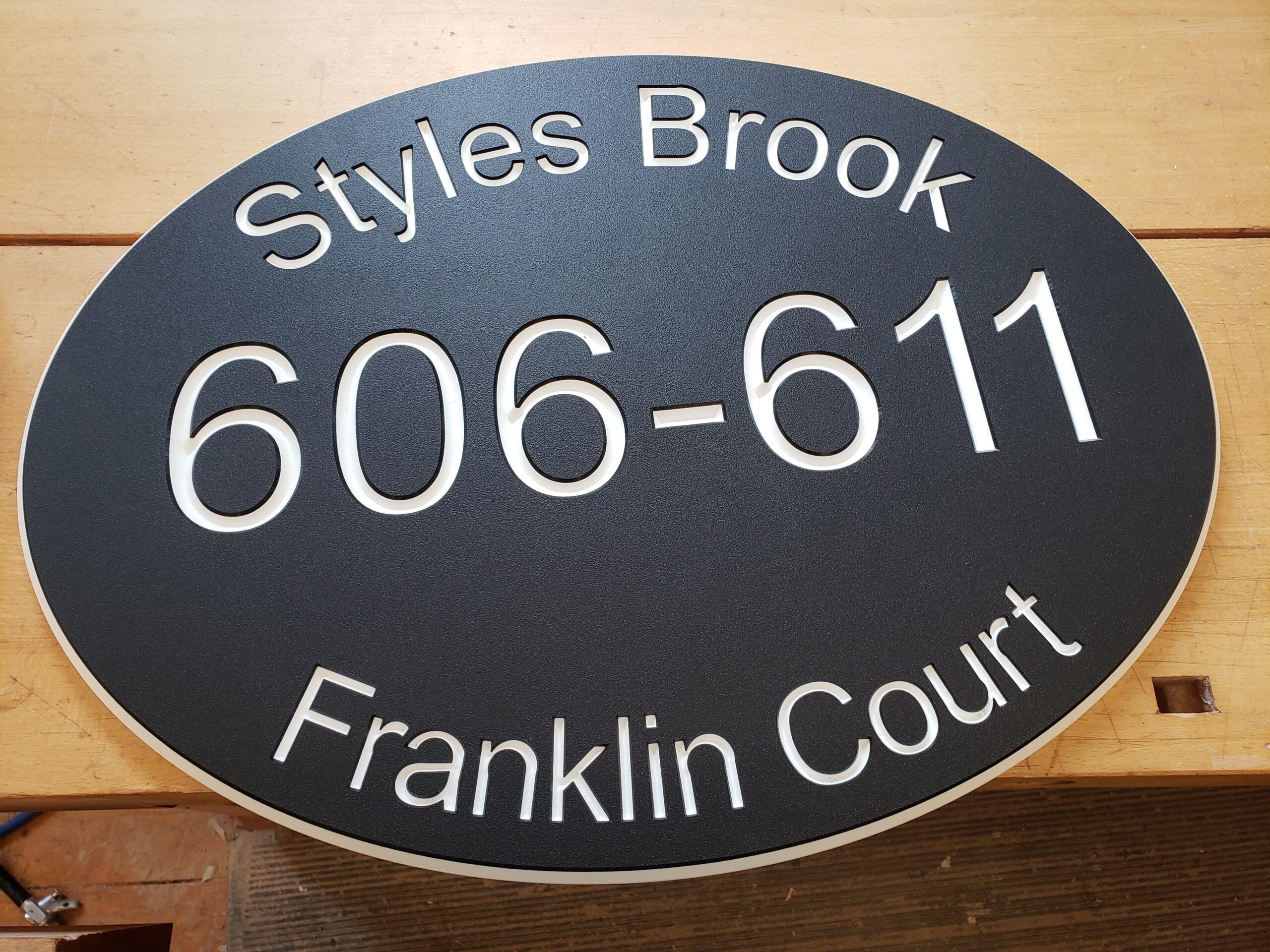 These are some house signs that we made for a housing complex.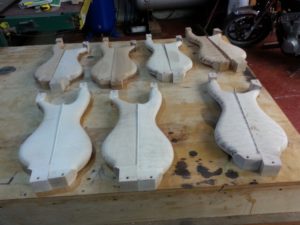 Bass guitar parts we made for Stewart Specter of Specter guitars.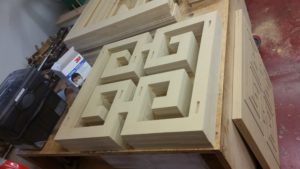 Wall details that we made for a client with special fasteners built in.  The pieces were later painted and when installed, they would simple clip in the place on the wall.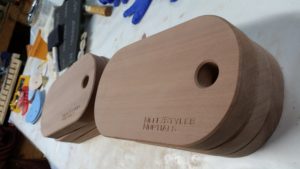 Set of cheese boards we made for a wedding, the bride and grooms name were engraved on the front.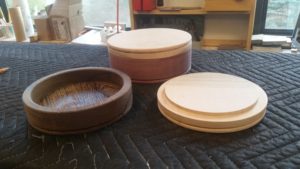 Wooden containers that we made with interlocking lids.