Woodstock CNC specializes in custom furniture crafted from the finest hardwoods. Our experienced team of craftsmen use the latest in CNC technology to design and create one-of-a-kind furniture pieces that perfectly match your style and vision. With a wide selection of furniture styles, stains and finishes, you'll be sure to find something that perfectly fits your home.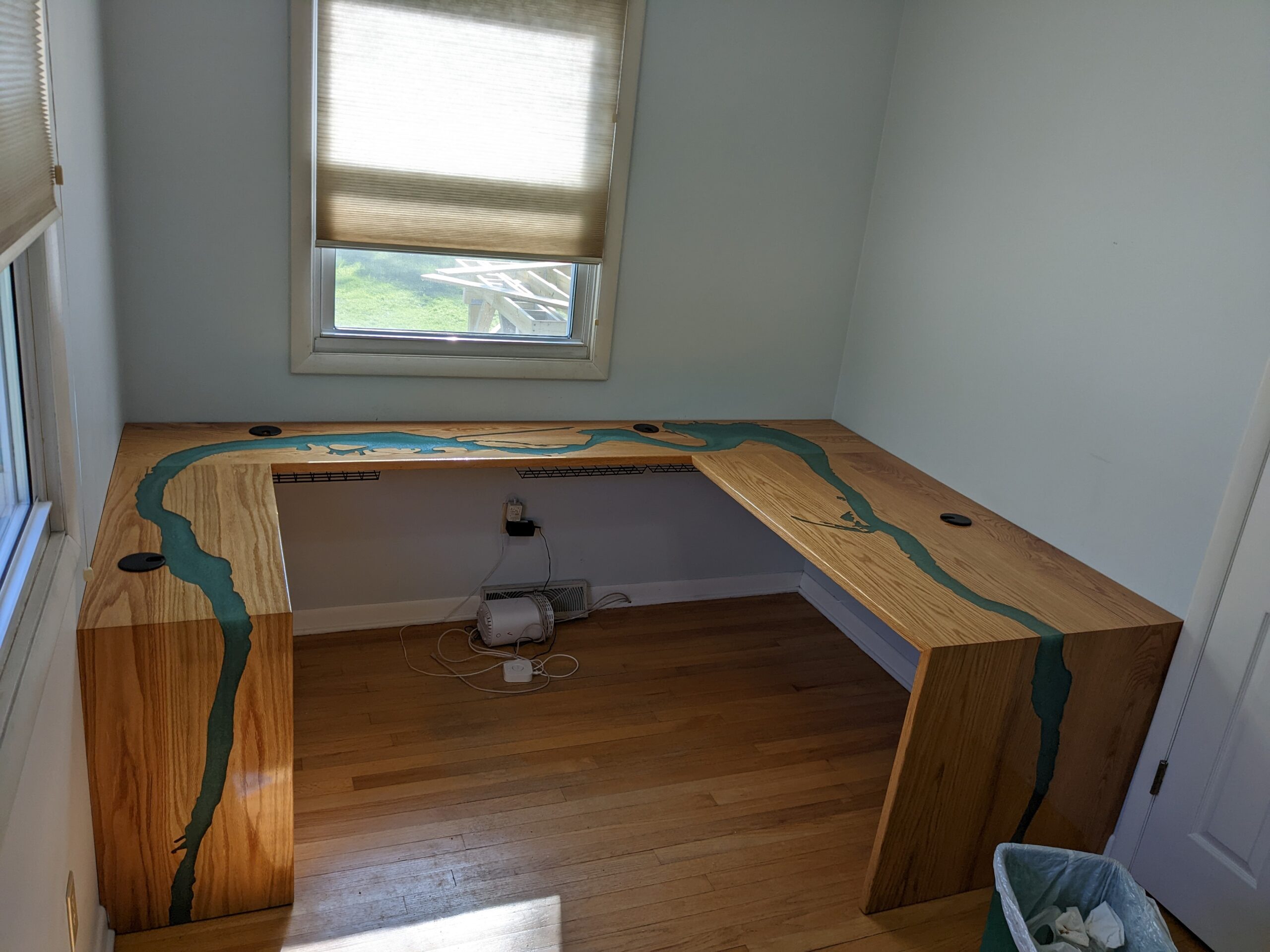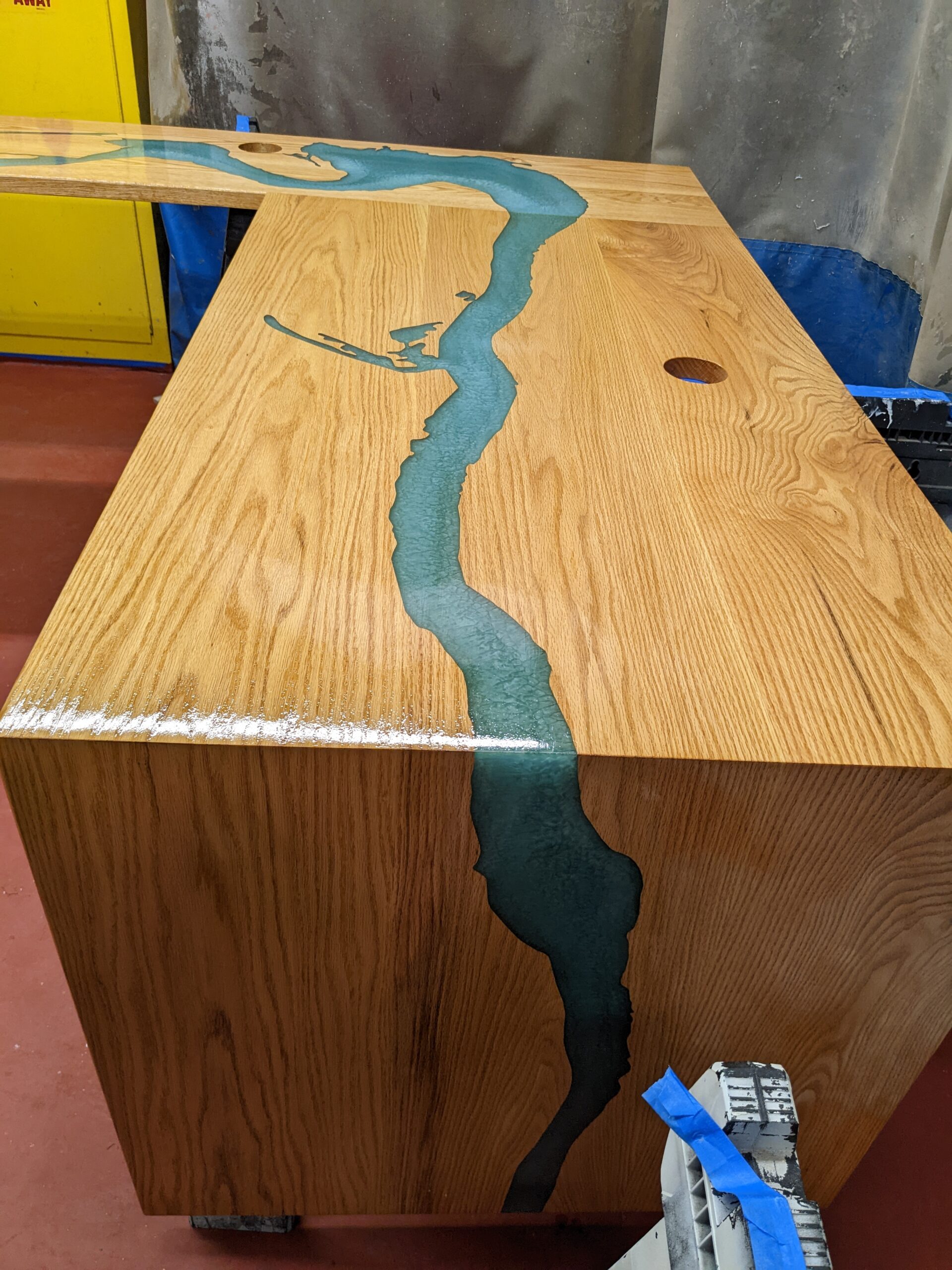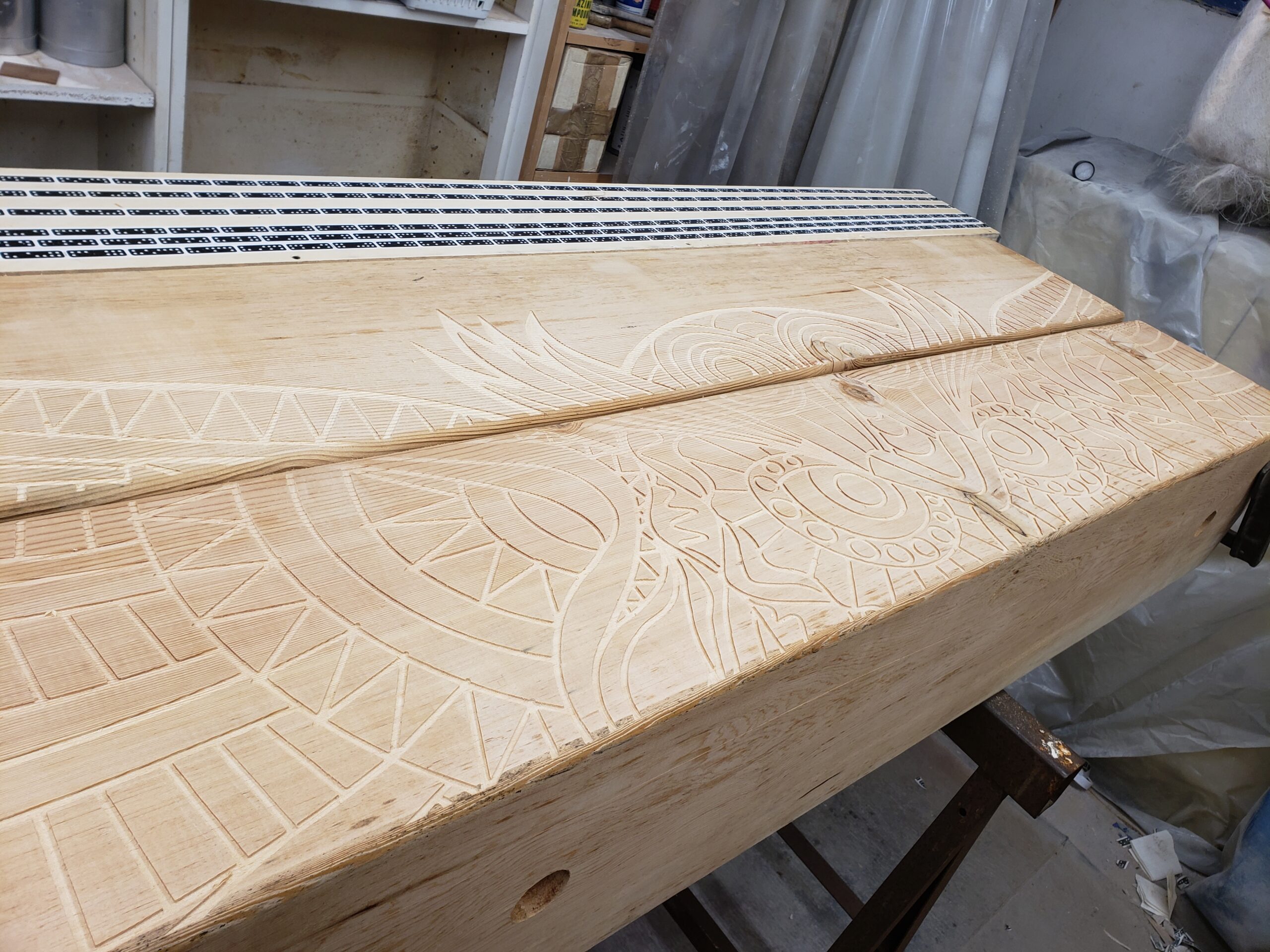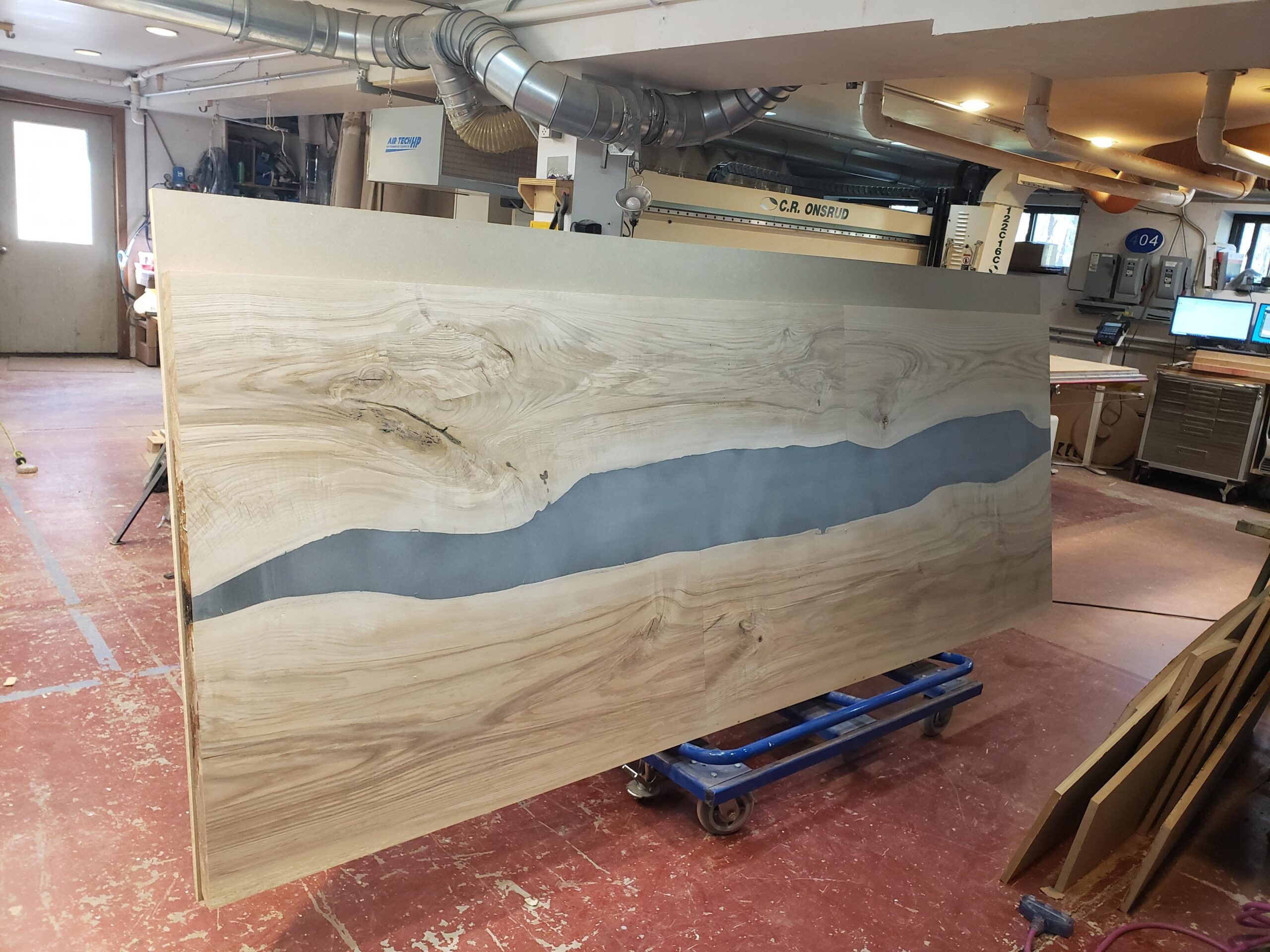 Epoxy river table top out of ash and tinted epoxy.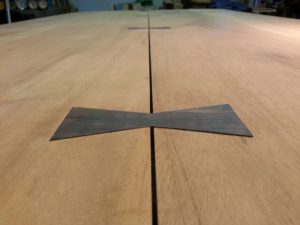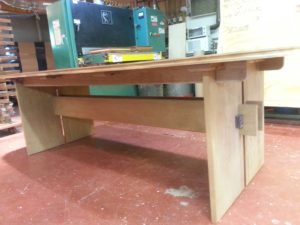 A trestle table which we made out of an old conference table.  The conference table top was cut in half and inlaid with ebony butterfly details to join it.  The Base was redesigned as a trestle table with wooden pins to hold it together.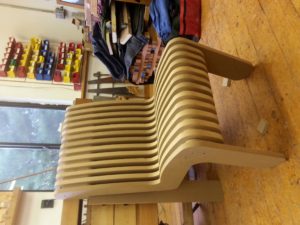 Bench prototype which we made for a department store.  The prototype was made out 15 identically cut pieces of MDF which were spaced apart.  Had we made the real bench, that pattern would have gradually changed over the length of it to create a wave like feel to it.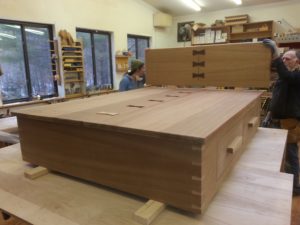 Bed we made out of mahogany with butterfly splines in the corners, and butterfly inlay joining the two parts of the base and headboard.  There were two drawers which, the faces, were cut out of the same piece of wood as the face frame.
Another bed.
Replica stair for Family of Woodstock