Reclaimed Oak Curved Bar Top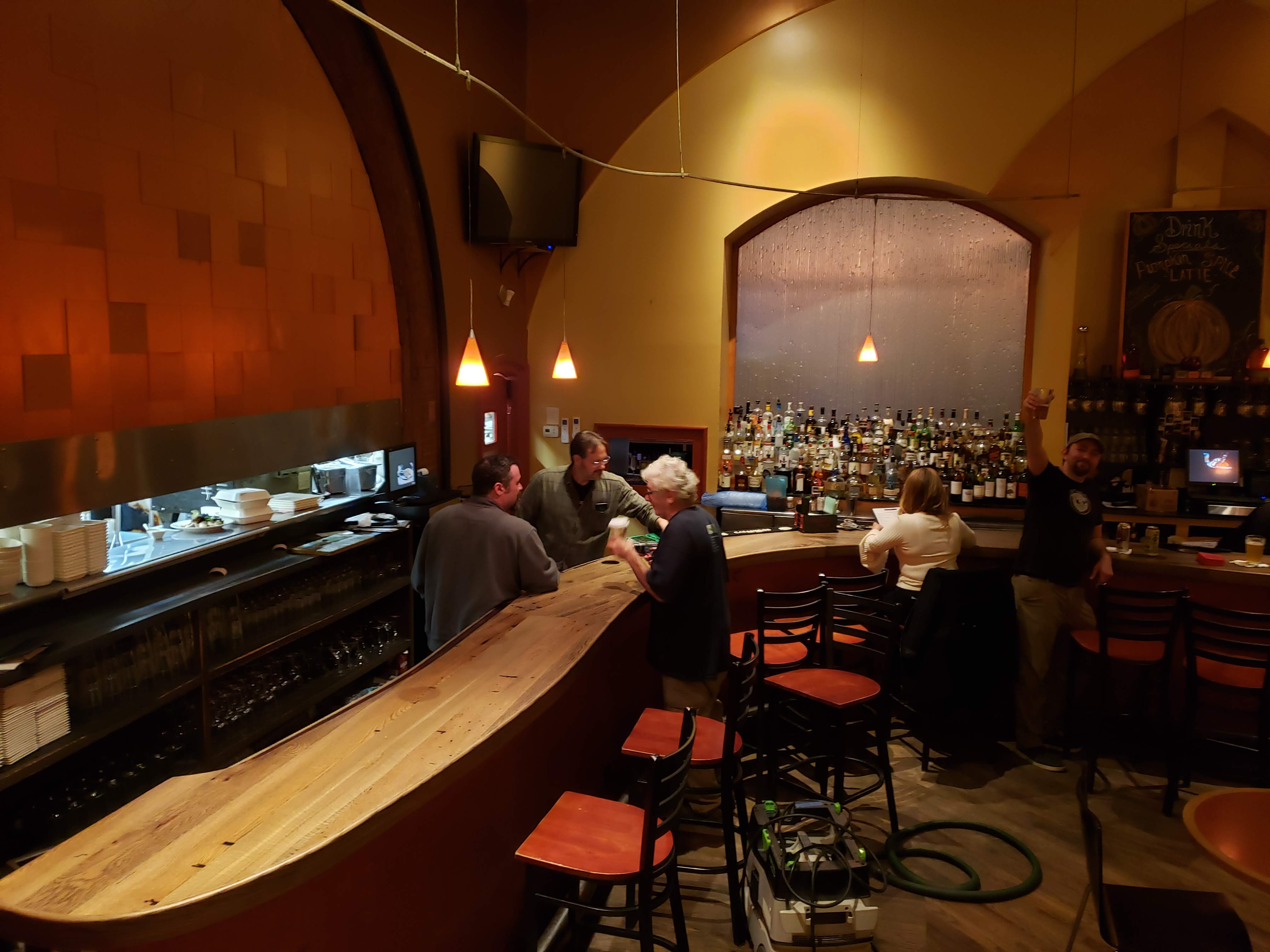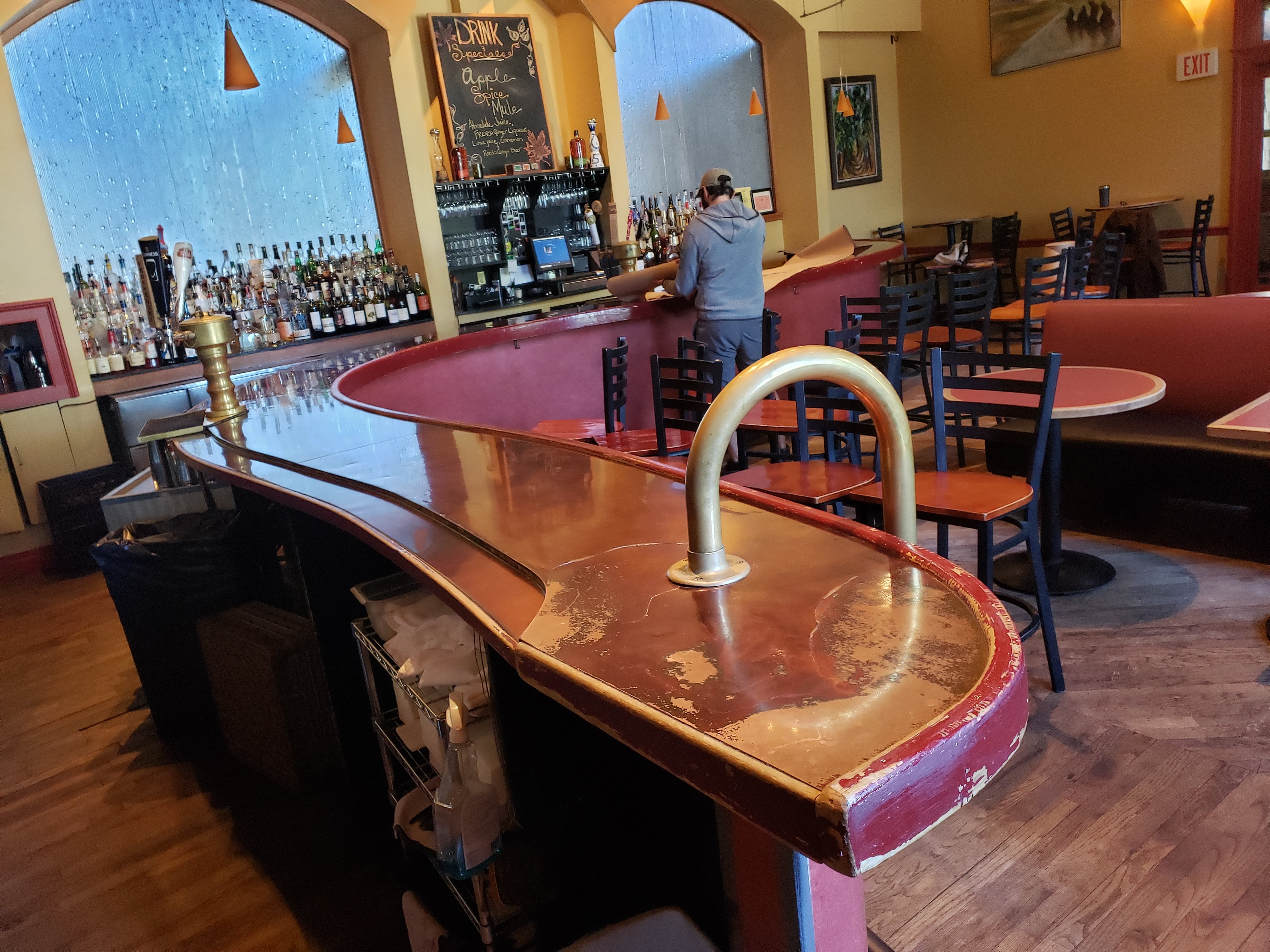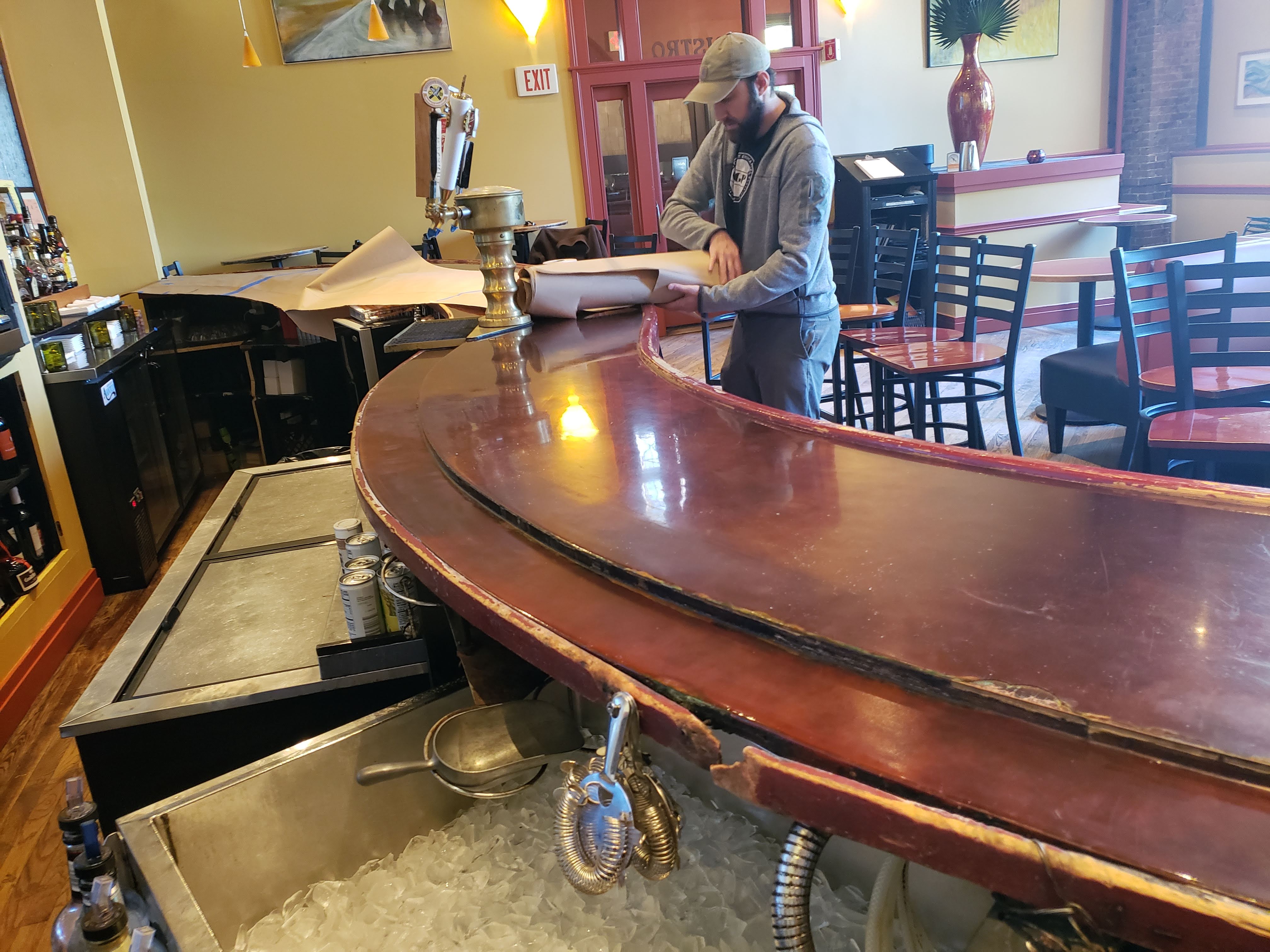 We recently completed a new bar top for the bistro at Terrapin restaurant in Rhinebeck, NY. The bar is about 40 feet long and curves all around the room. They selected reclaimed oak as their new material to match the dining room tables and provide a cohesive look.
The original bar top was functional but worn and elements of it were broken.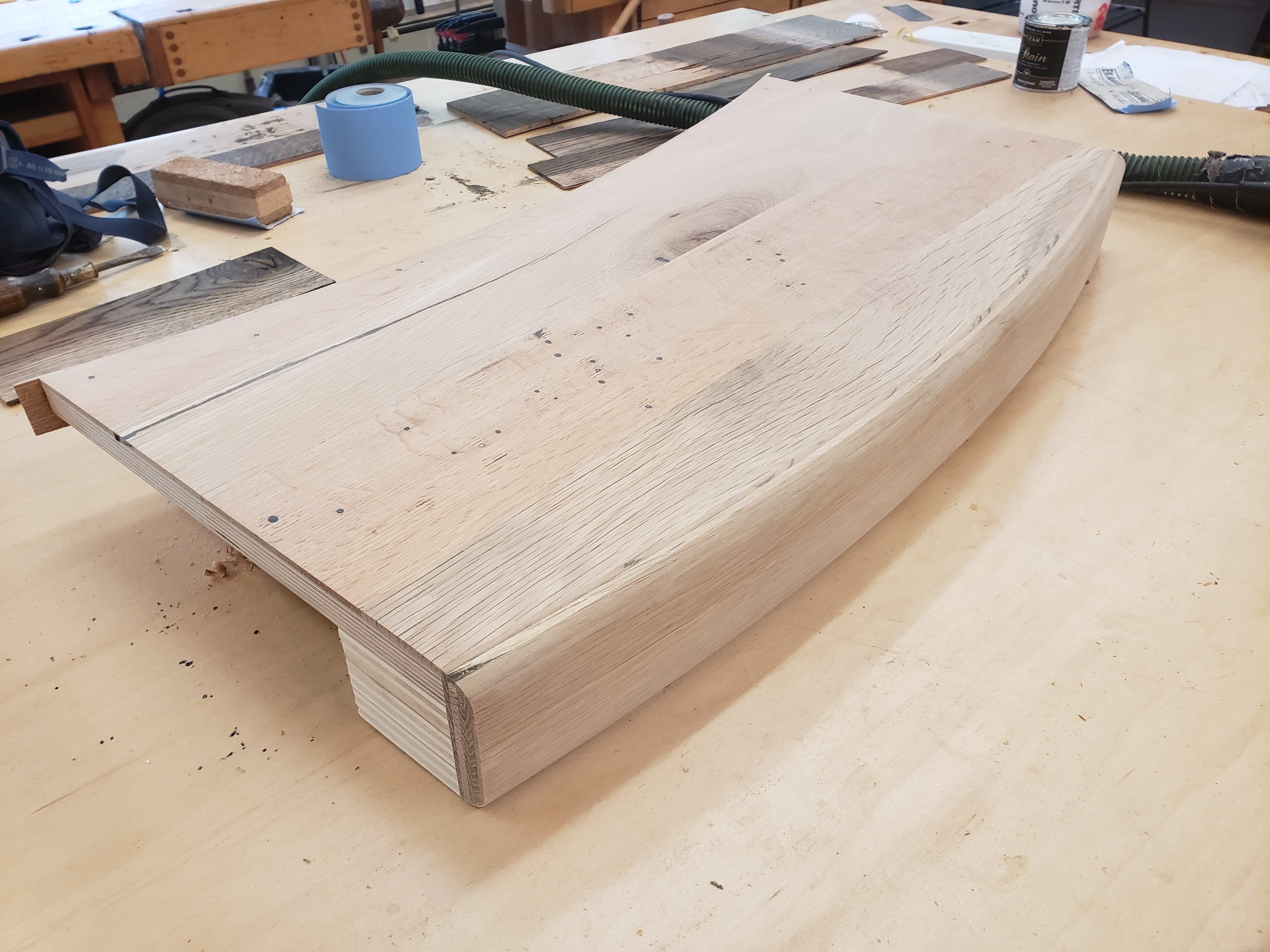 We started by making a sample. Once approved, we went and meticulously measured the existing bar top. We then made templates, which we matched over the existing top to ensure the new bar top we made would fit perfectly when we delivered and installed it.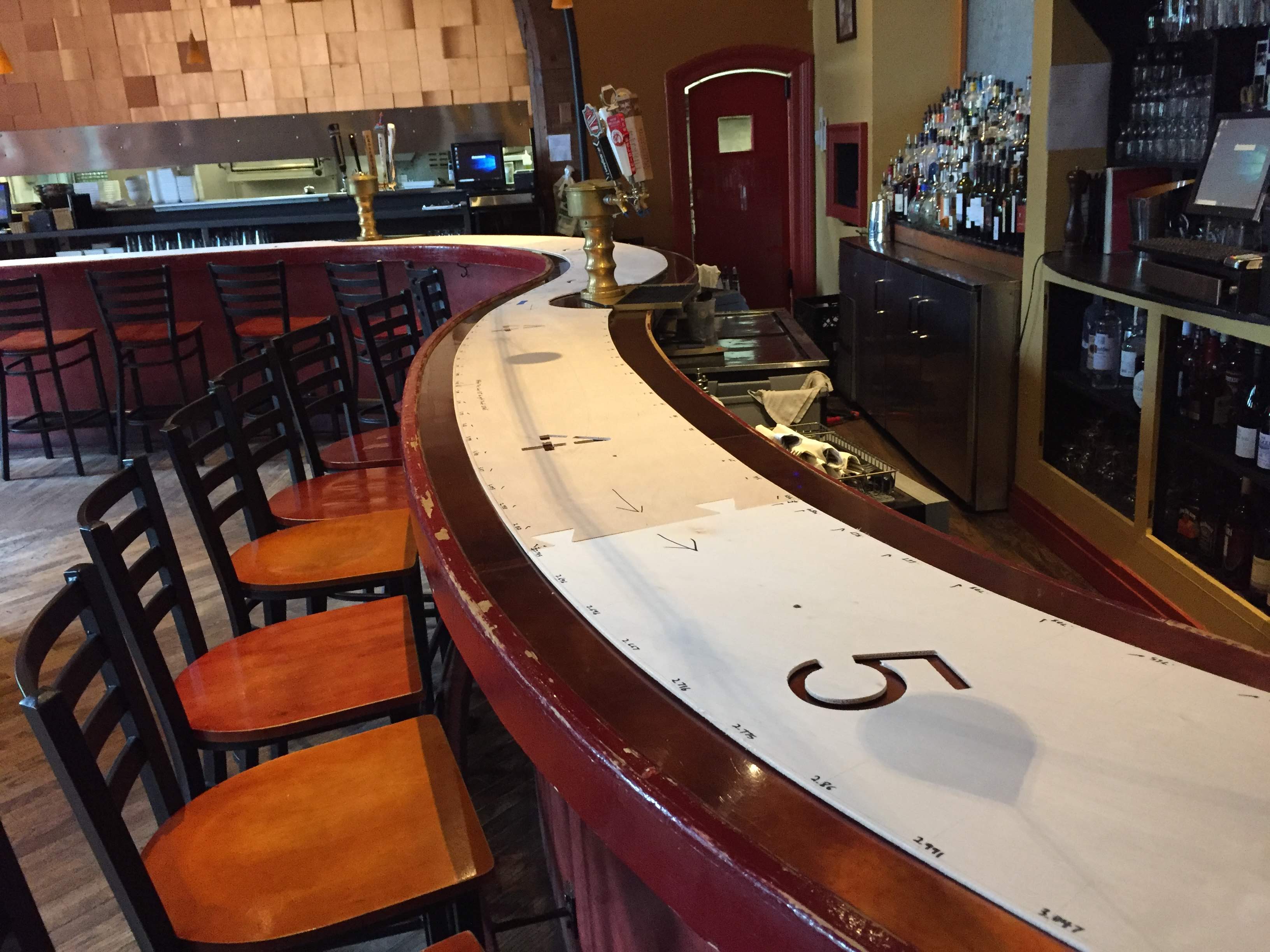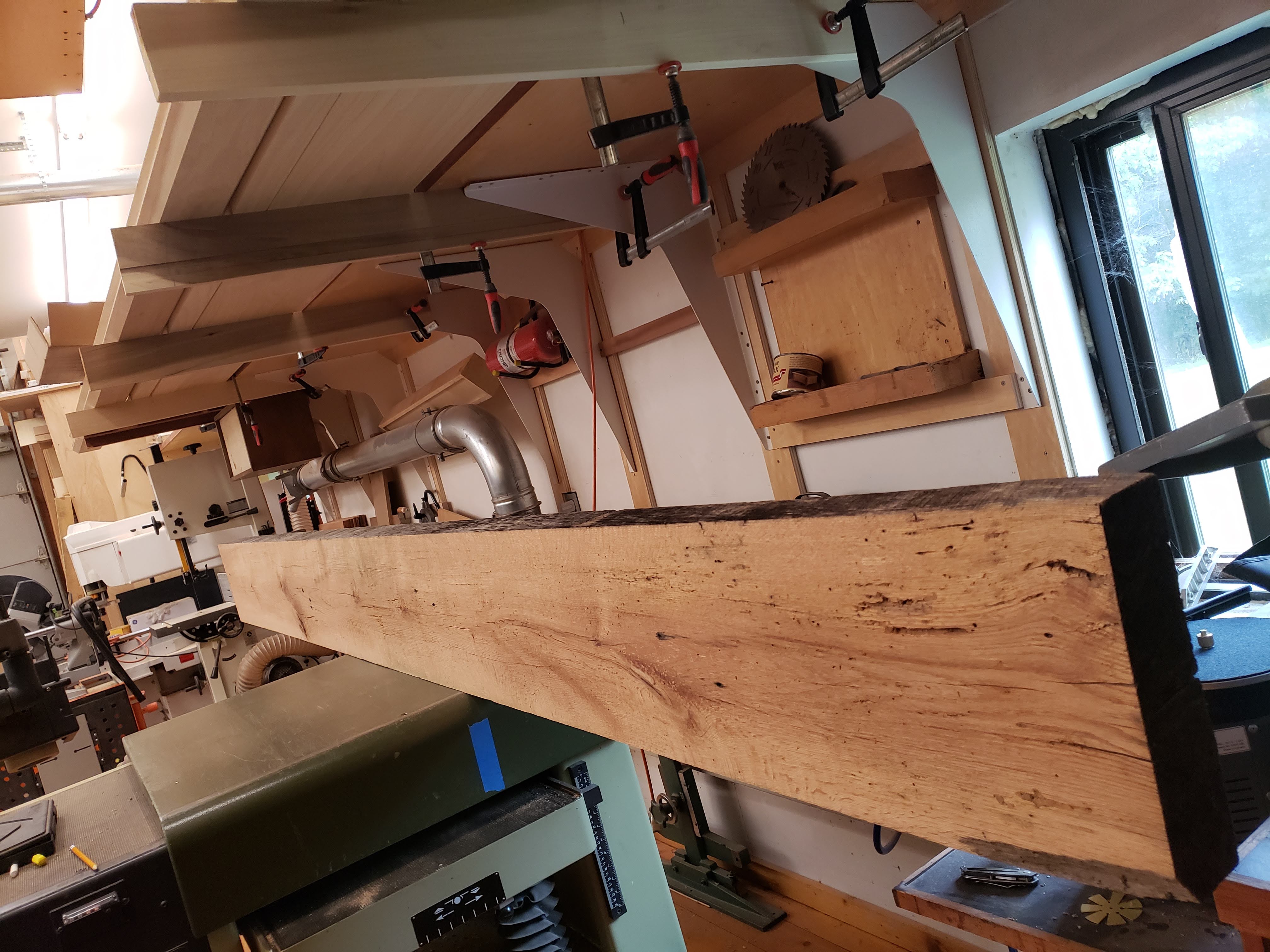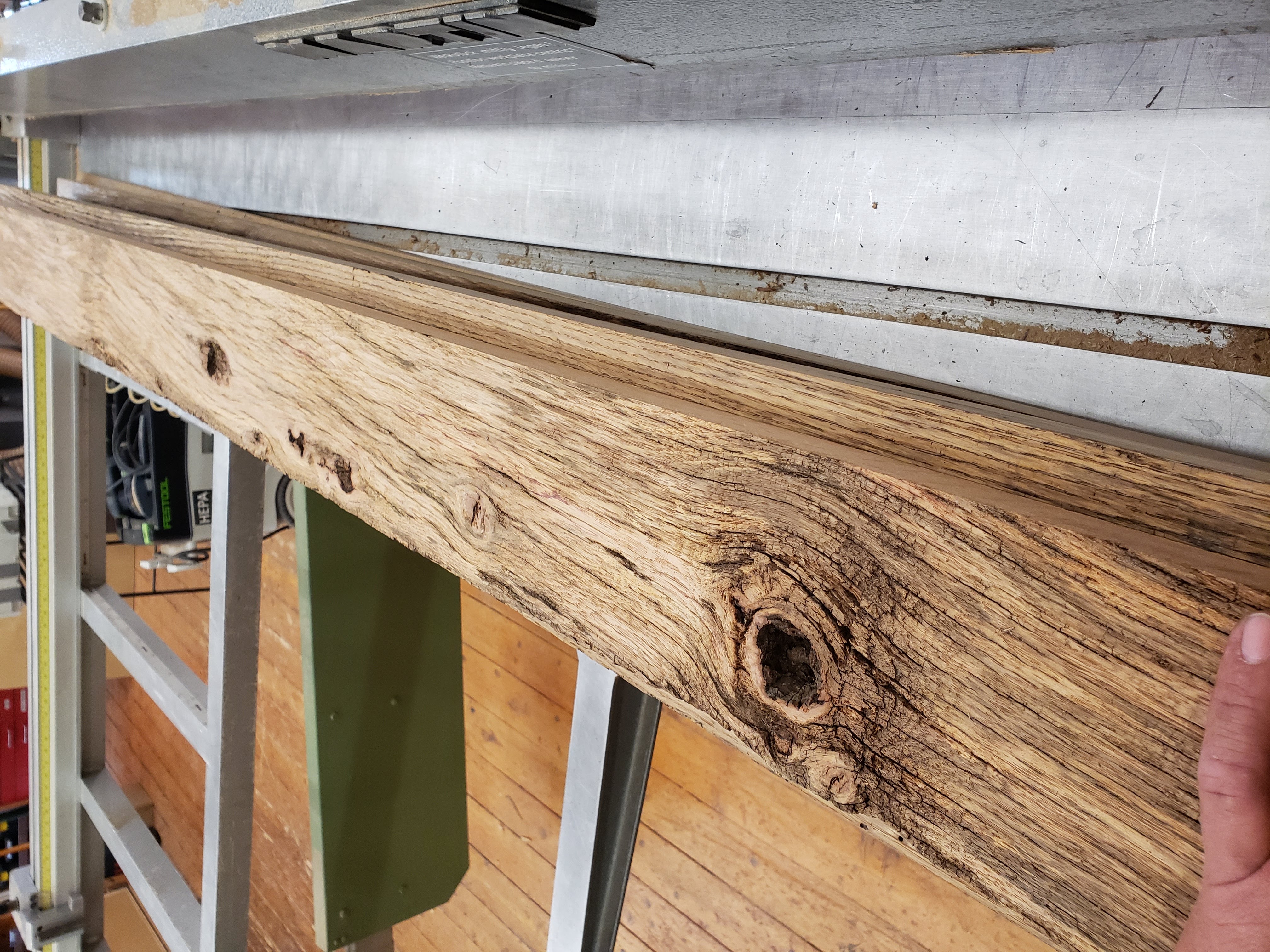 Material was acquired and we began to process it. Much of the oak we obtained had been previously used in barns and as floor joists. It had nails in that needed to be removed before we were able to mill it. Once removed, we then began the painstaking process of milling the pieces flat and slicing the material into veneers so that we could laminate our new bar top.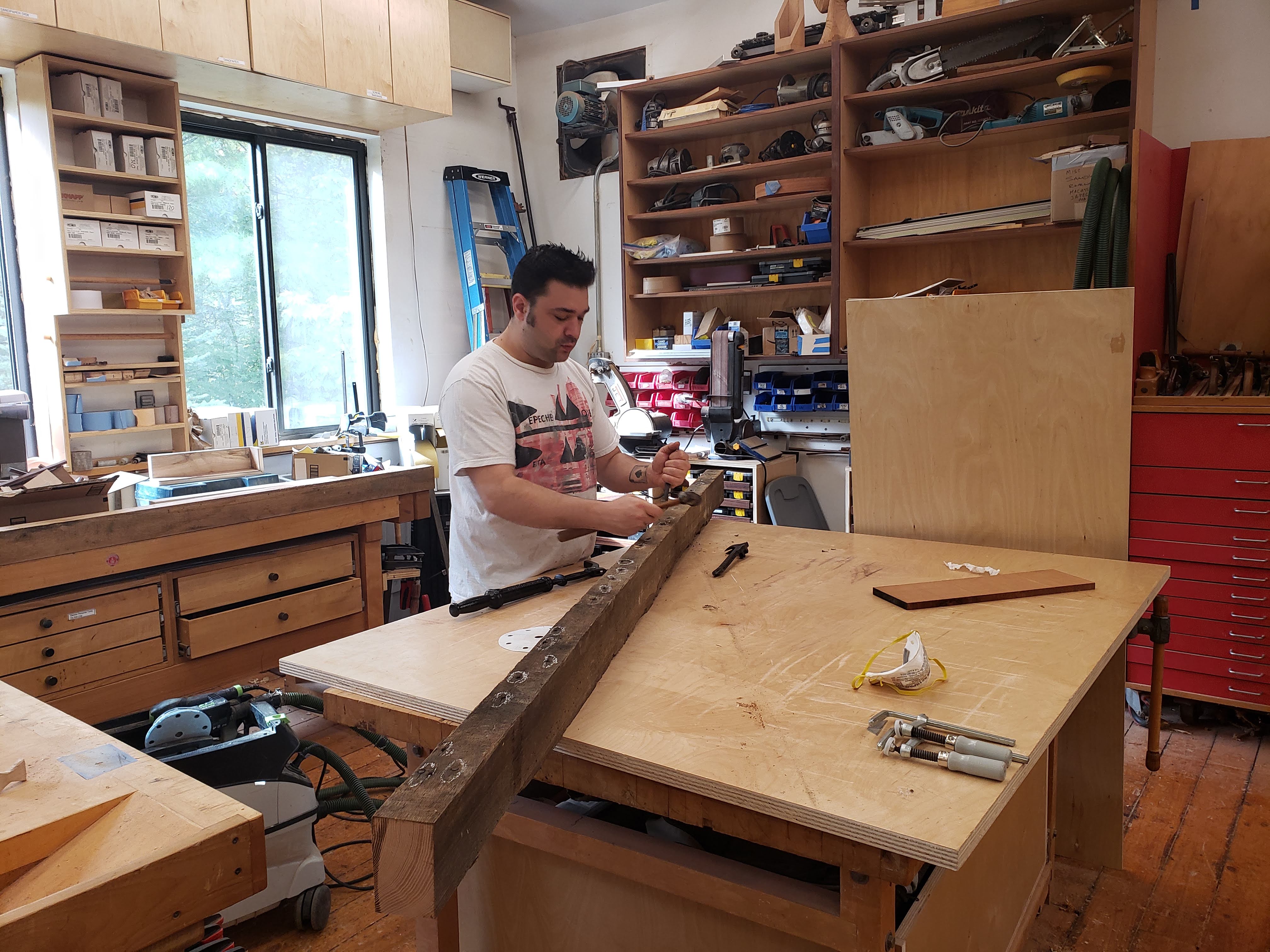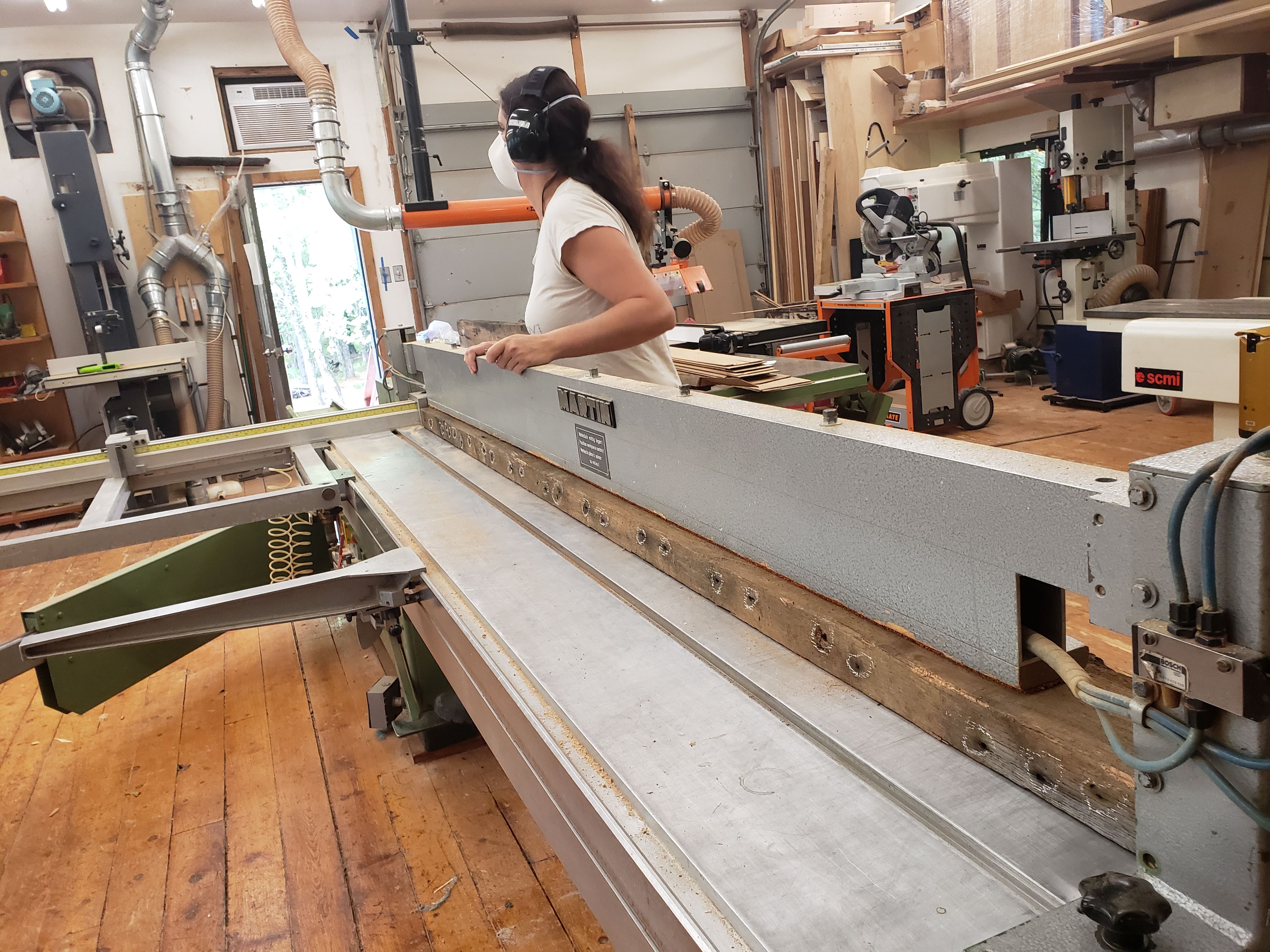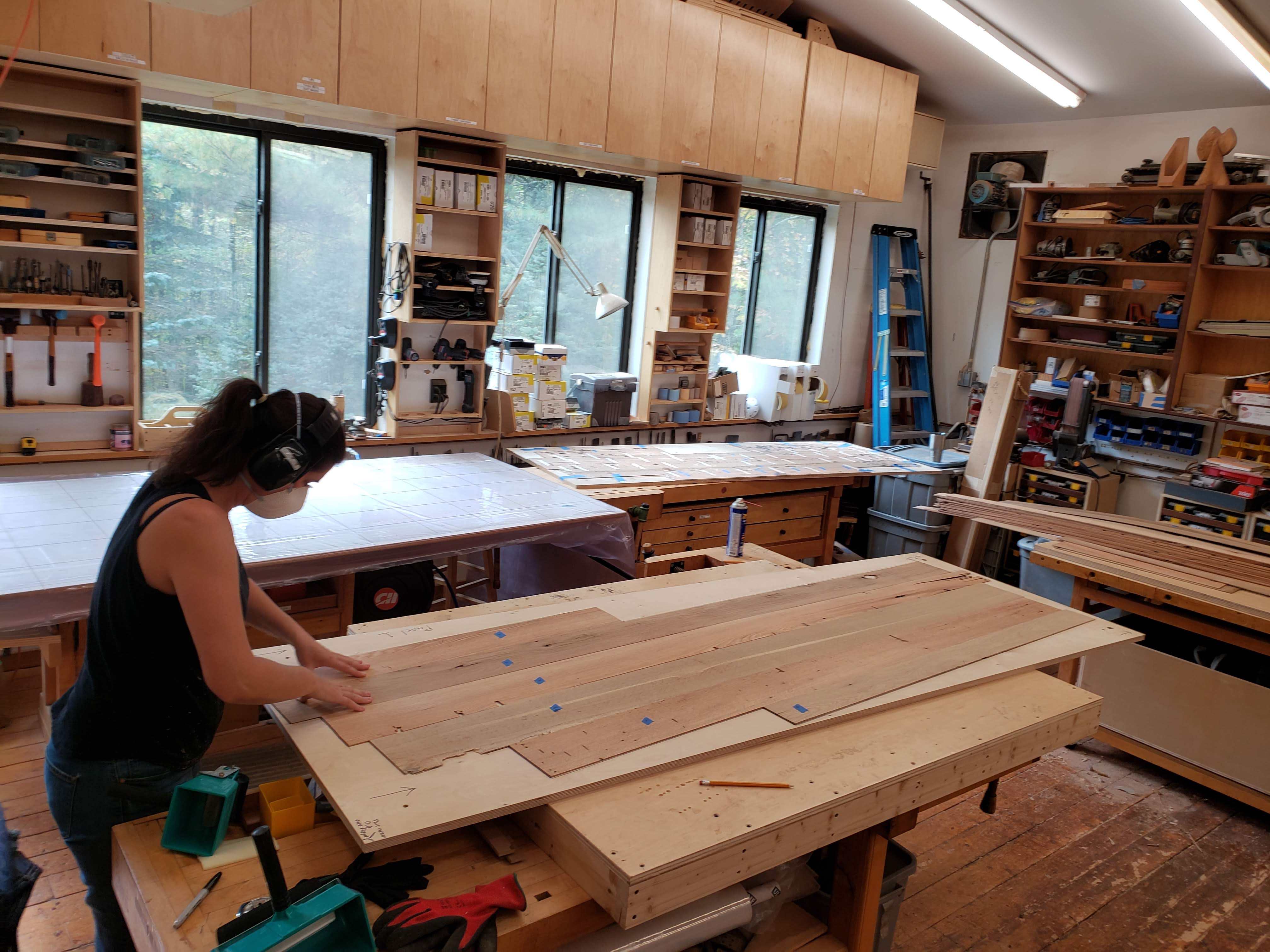 After the laminations were laid up, the imperfections needed to be filled with a dark epoxy to eliminate any voids and to create a smooth and cleanable surface for the new bar top.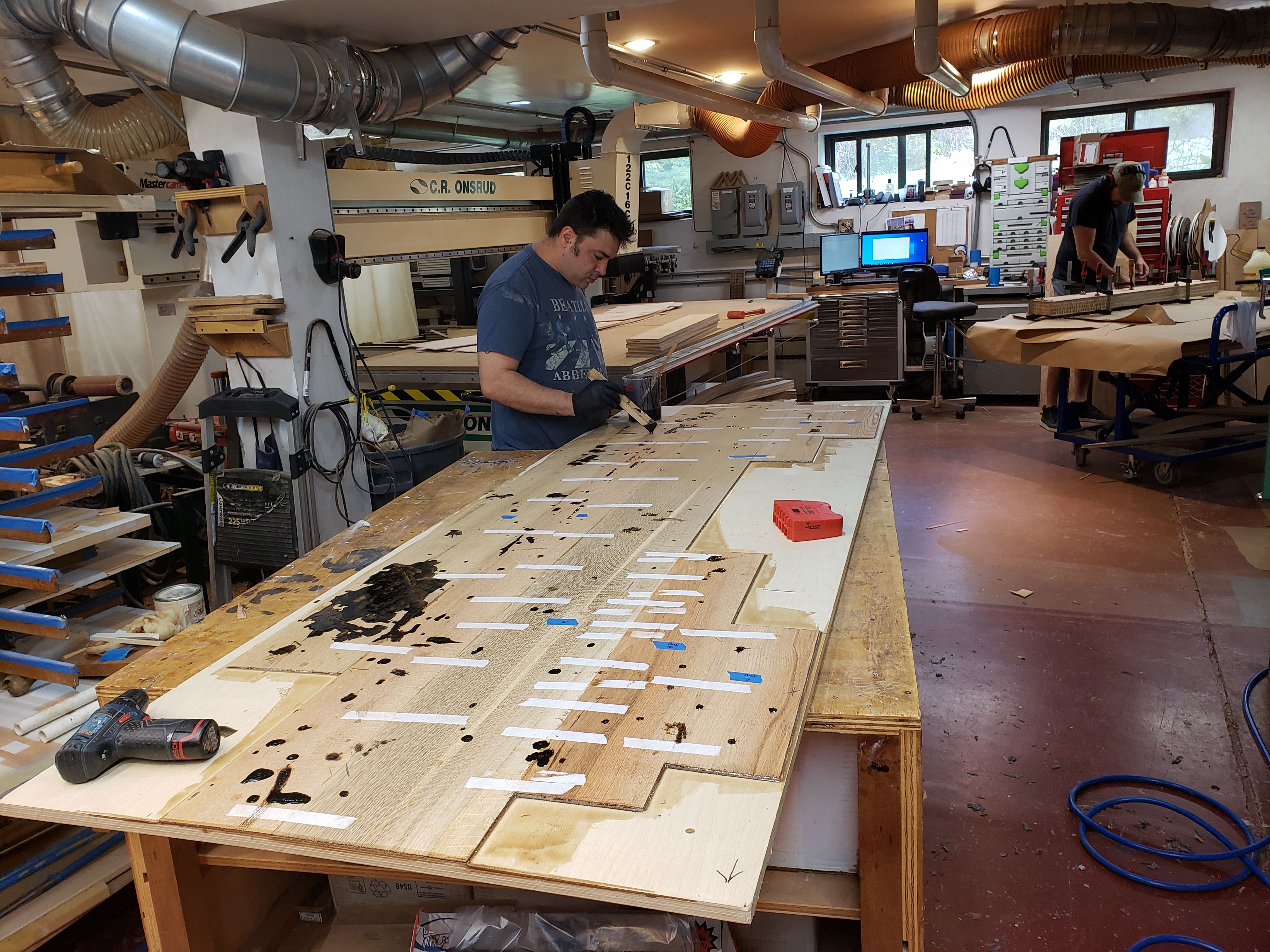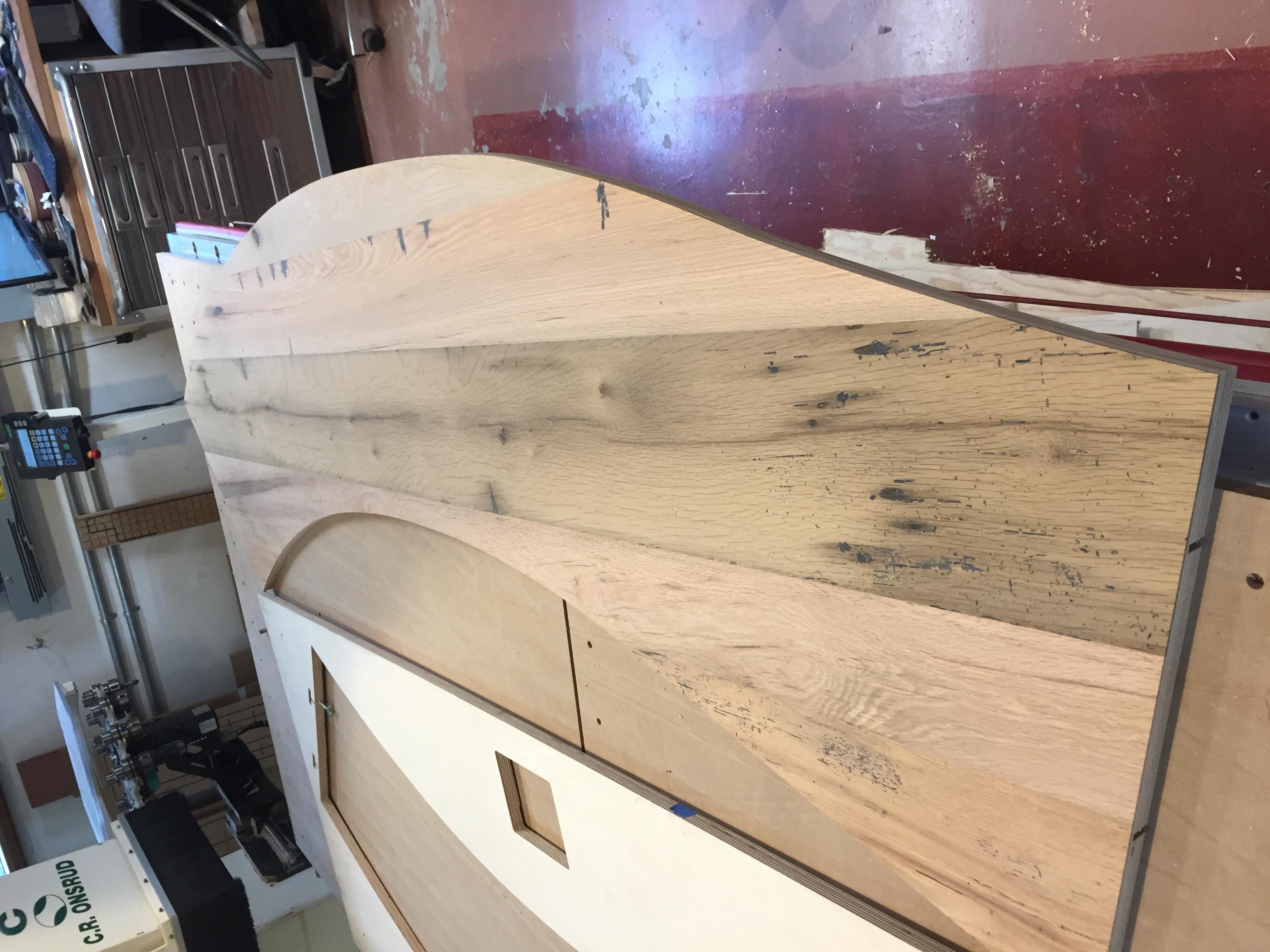 The blanks were then sanded and cut to size on our CNC machine.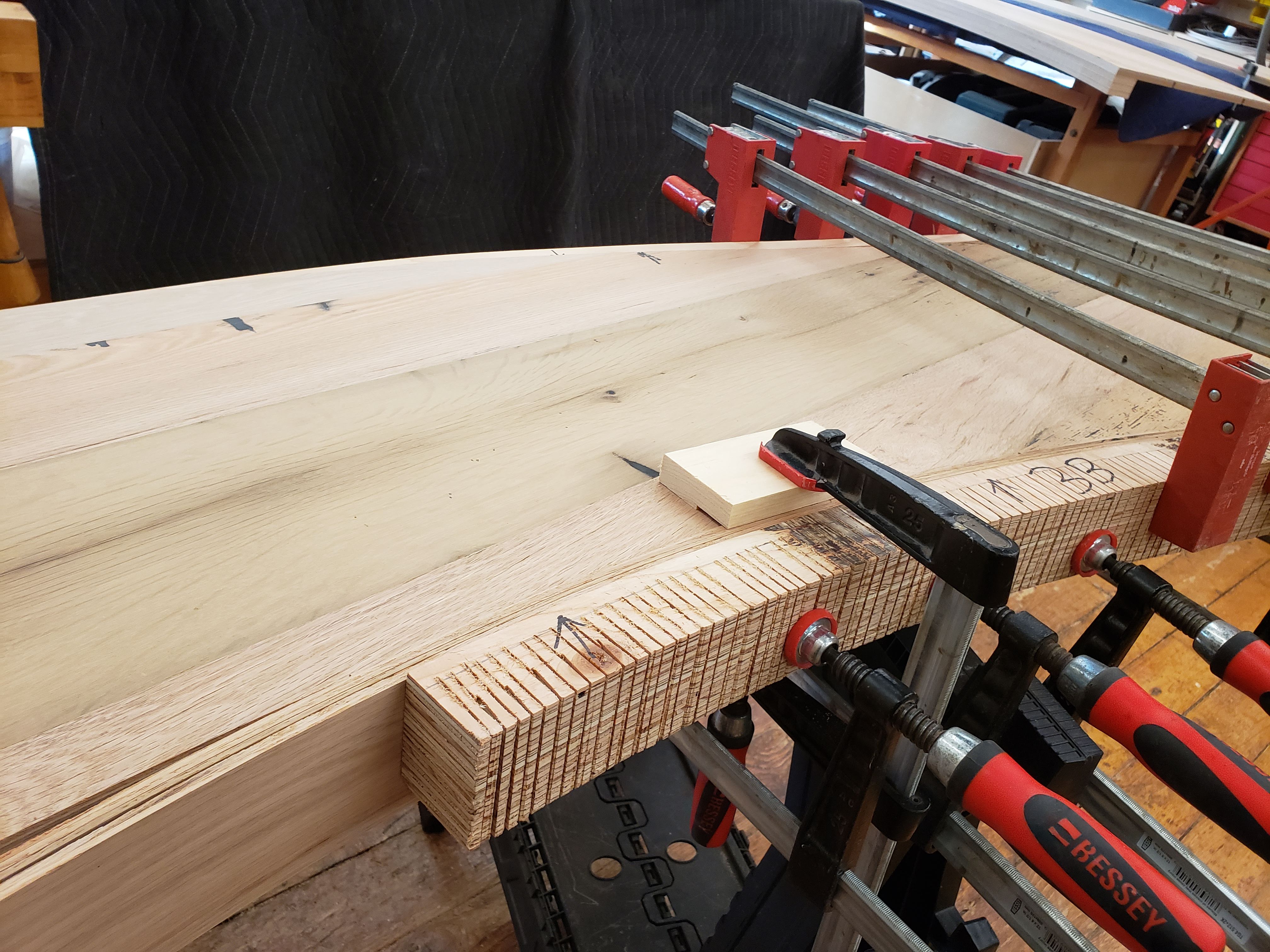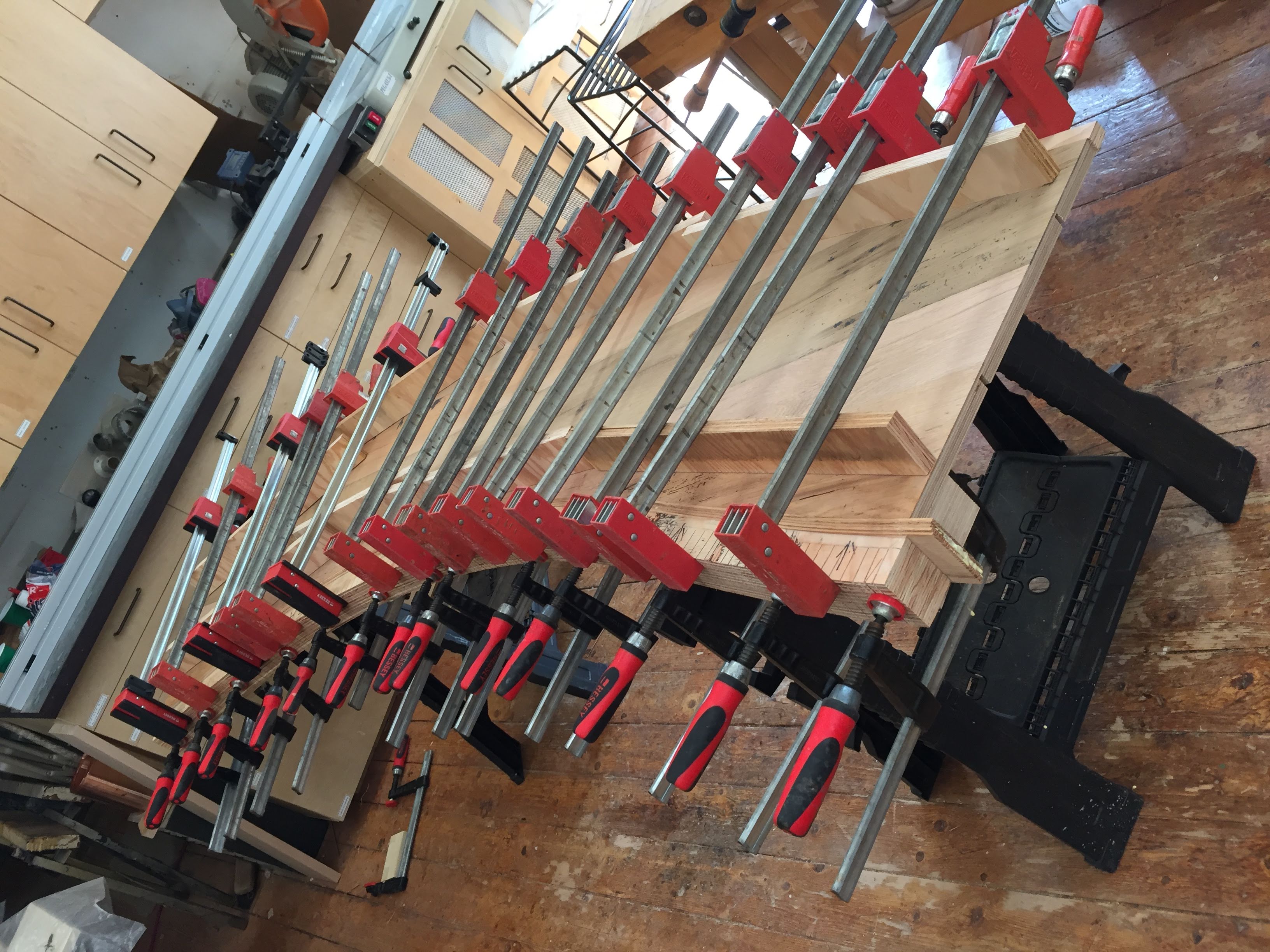 The edging material was then bent and laminated to the front and back of the sections. Many clamps were used in this process to ensure a nice clean joint on the front rail.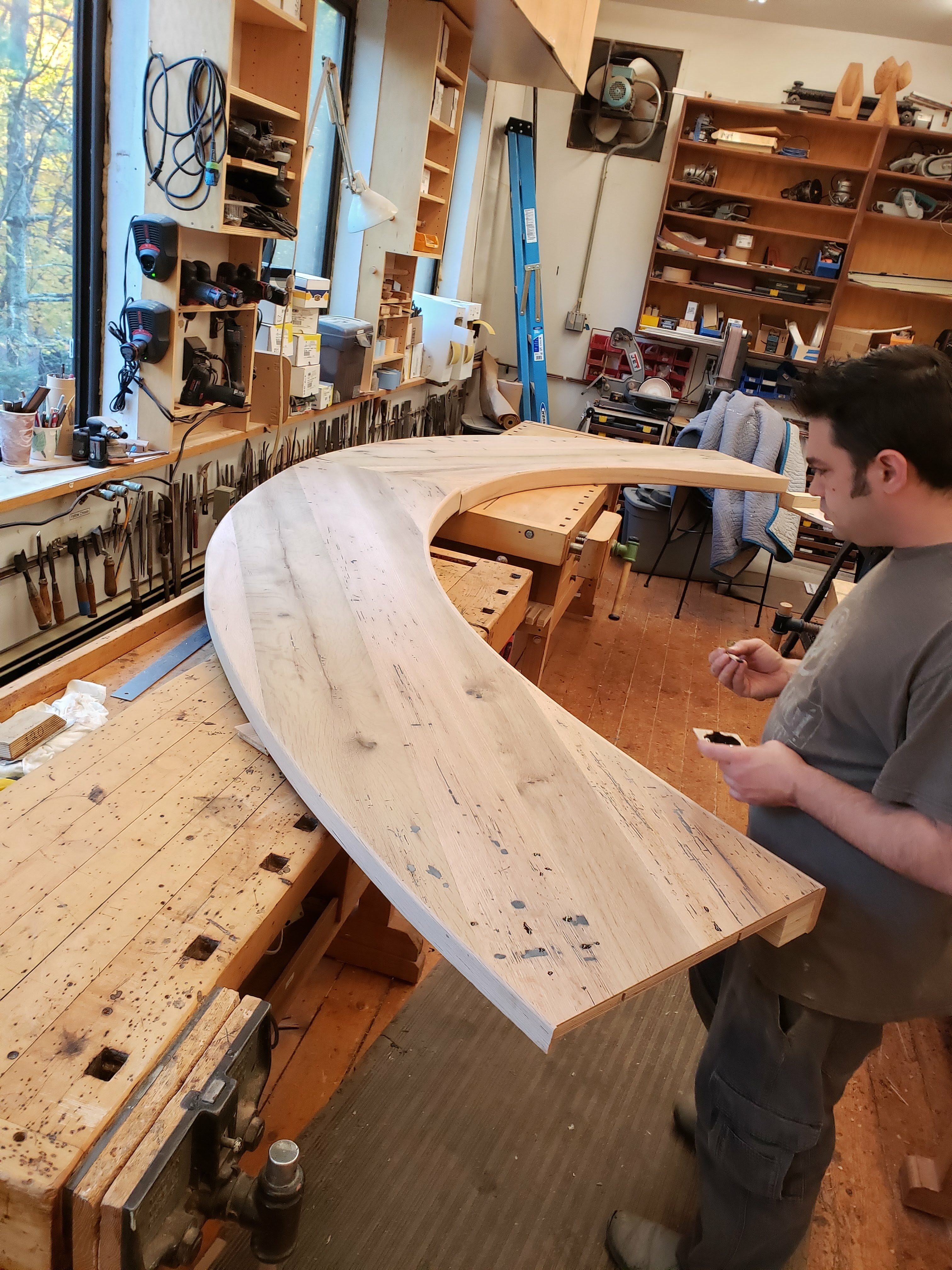 Then the pieces were trimmed and the edges were rounded. We joined each section together and prepped the pieces for finishing.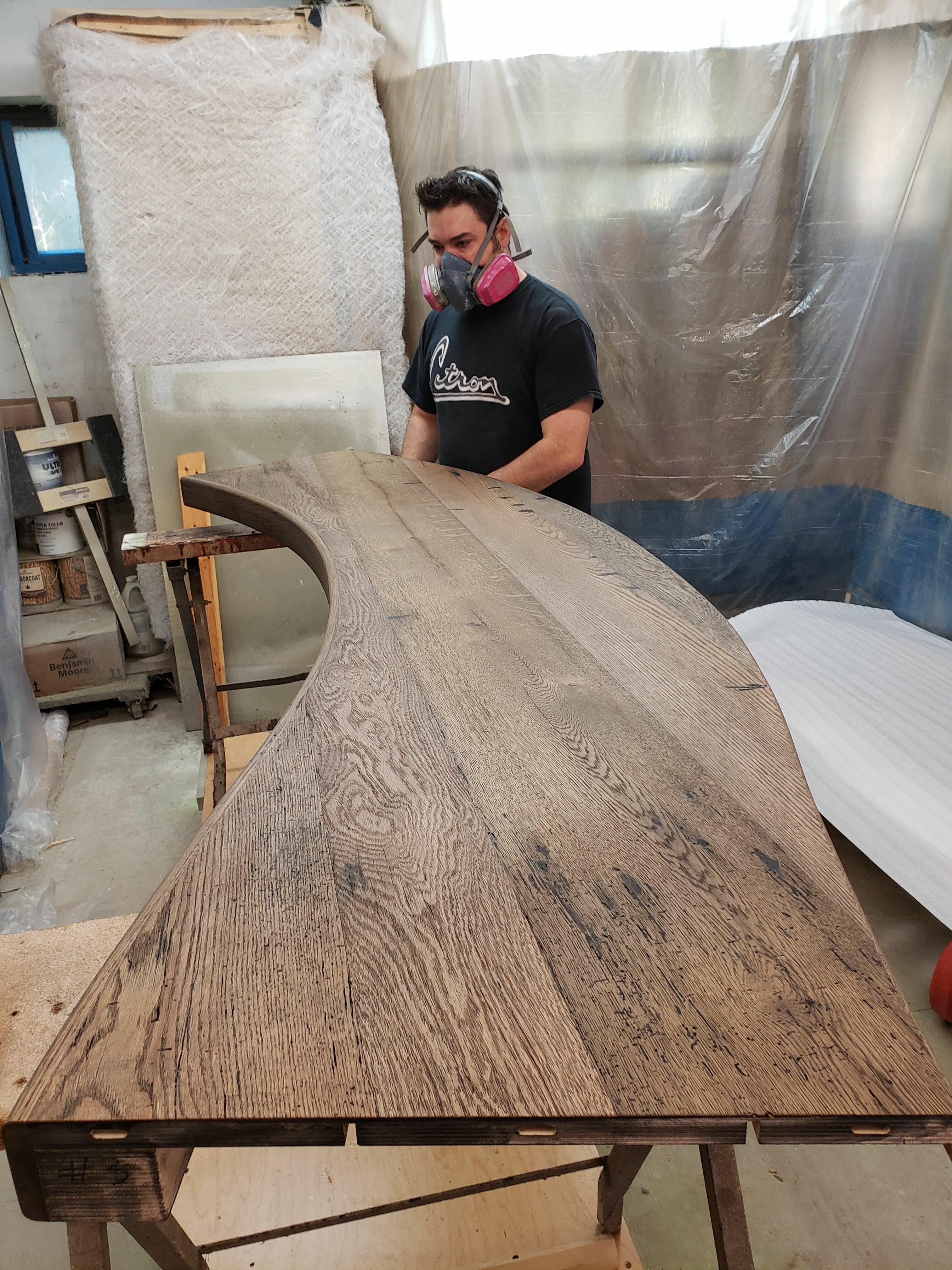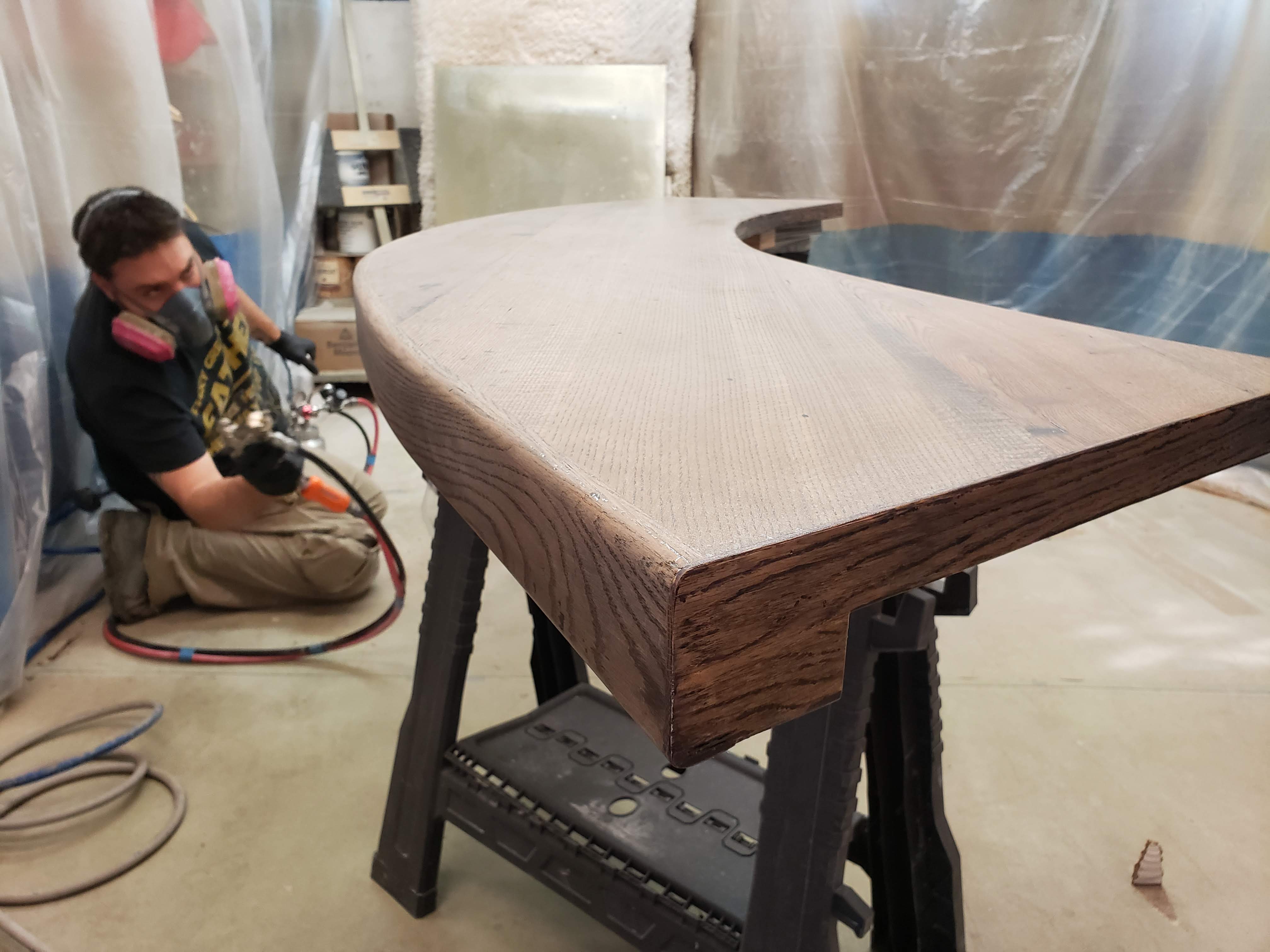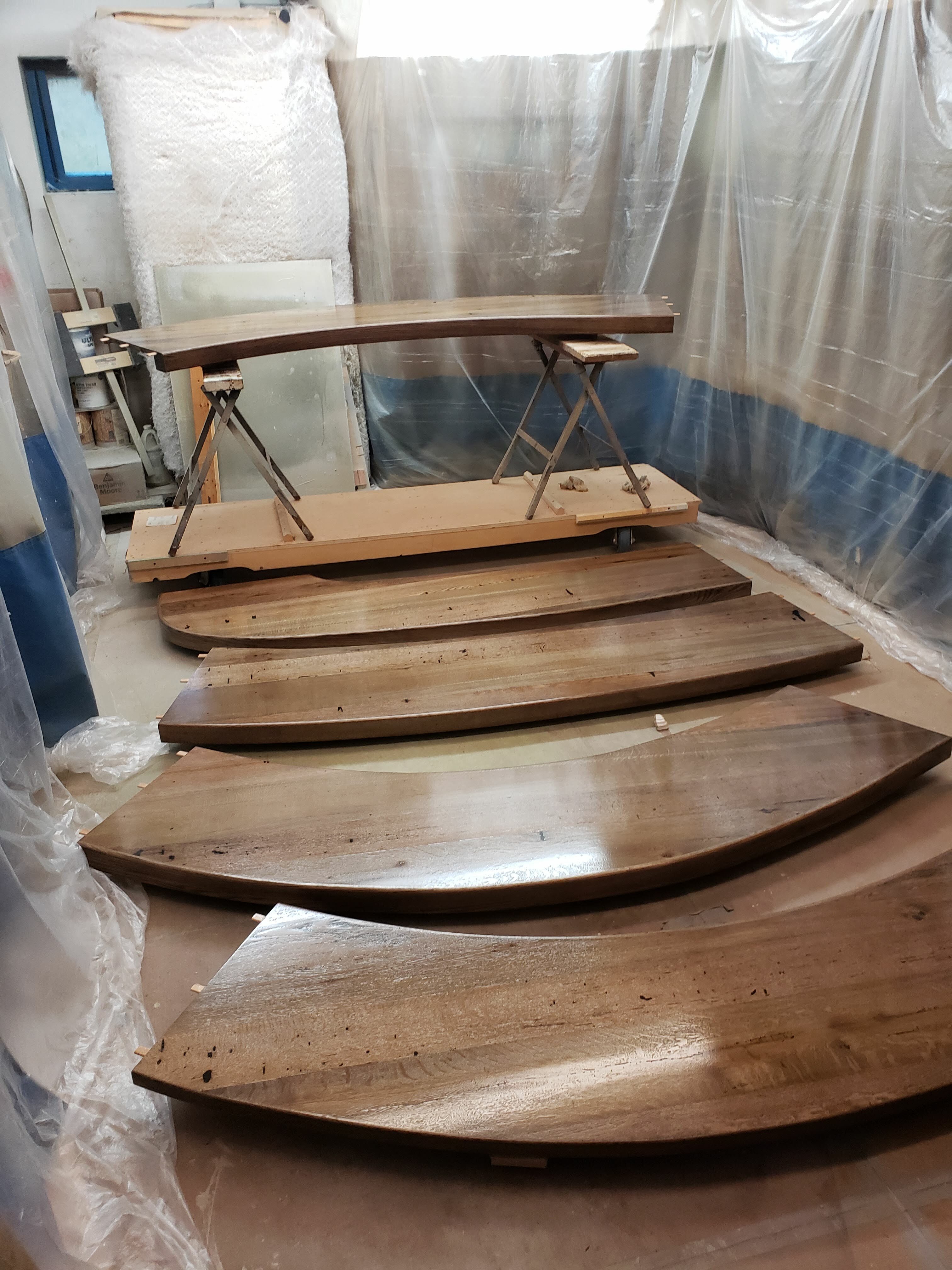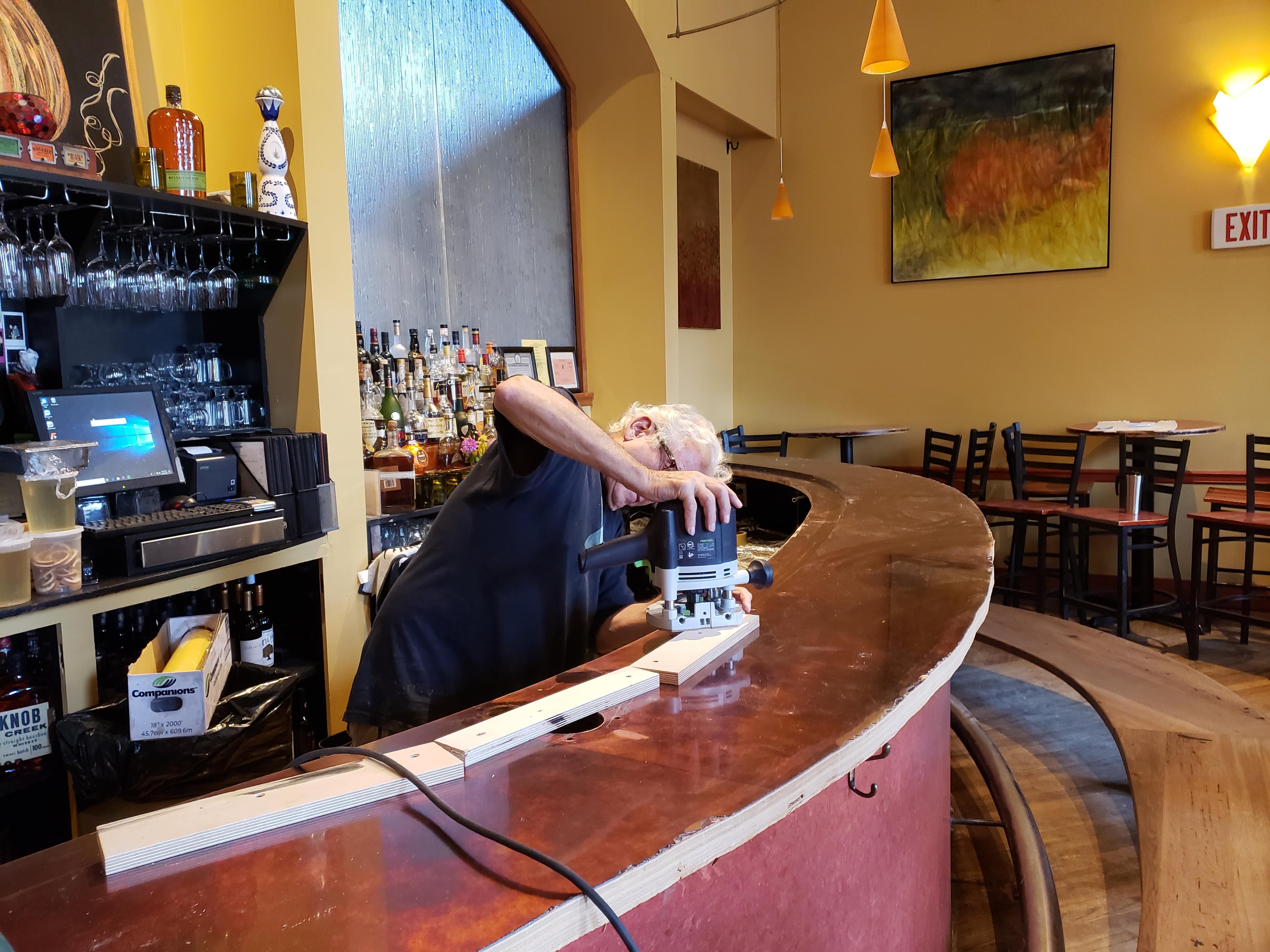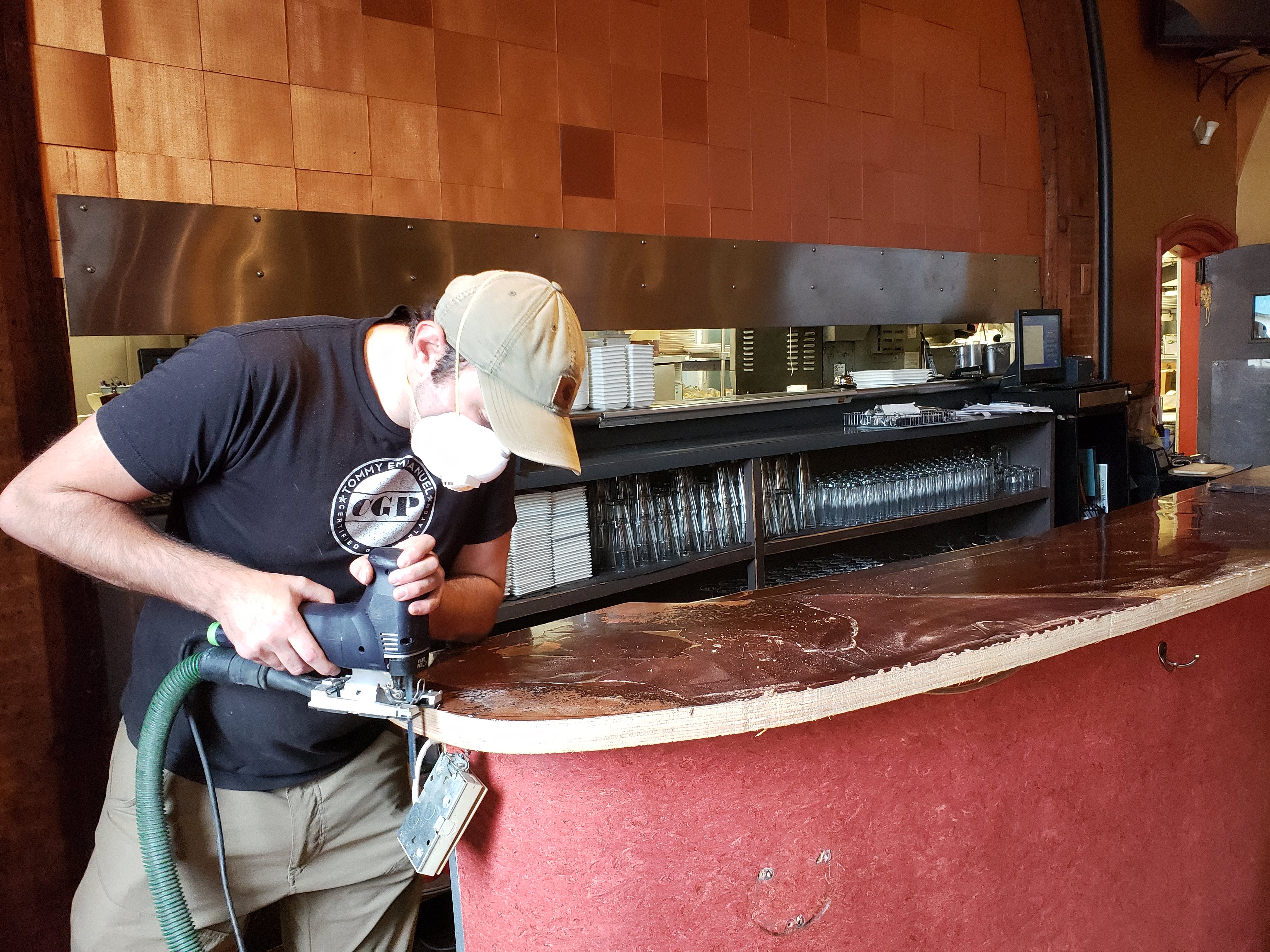 Once finished, we carefully packed the pieces and delivered them to the restaurant.  The front edge of the existing bar needed to be trimmed to make room for the new top.
In order to join them together, we had to assemble the 8 foot sections about a foot above the bar and secure them together with glue and fasteners; tenons also span each piece to increase their strength.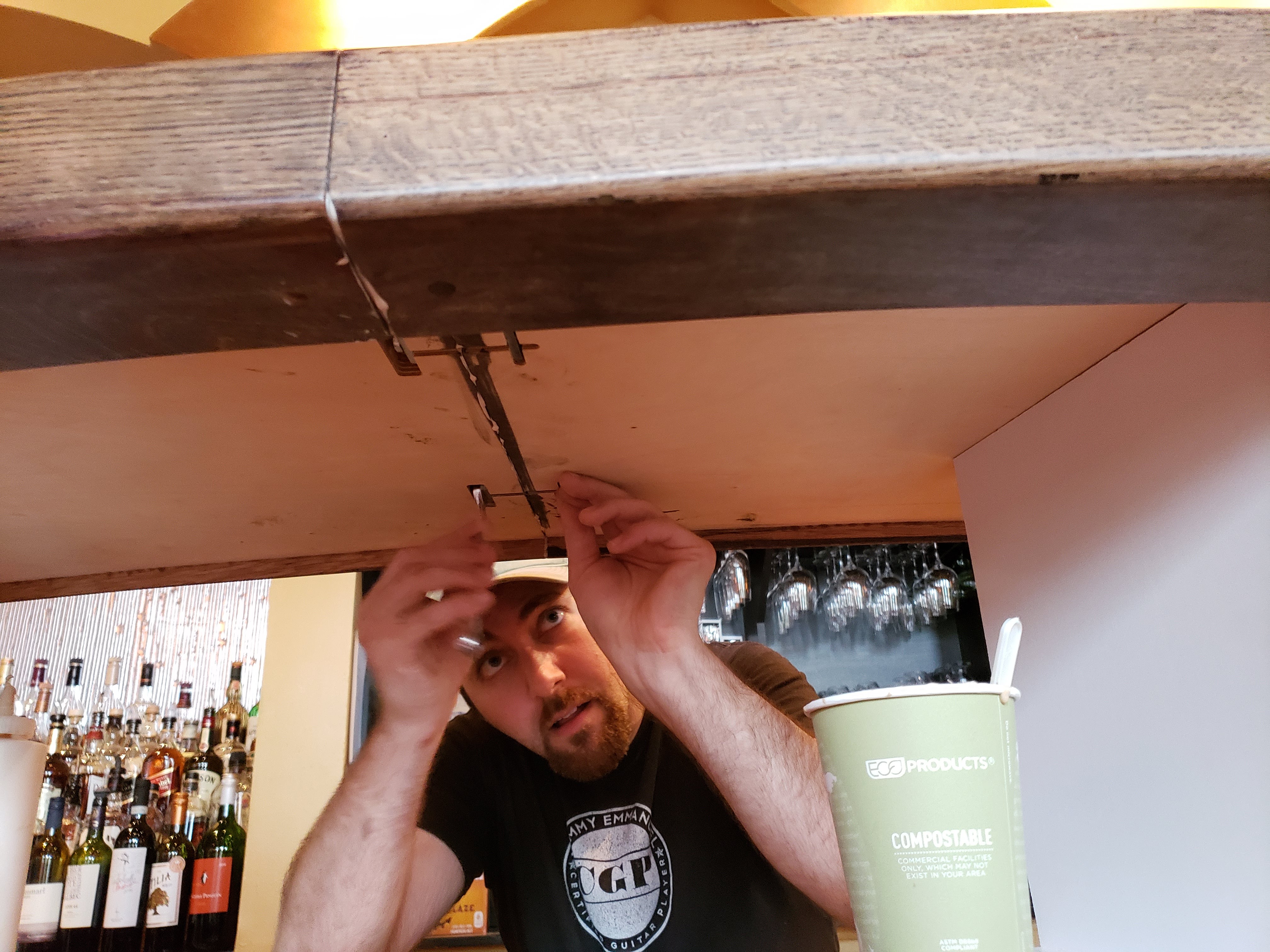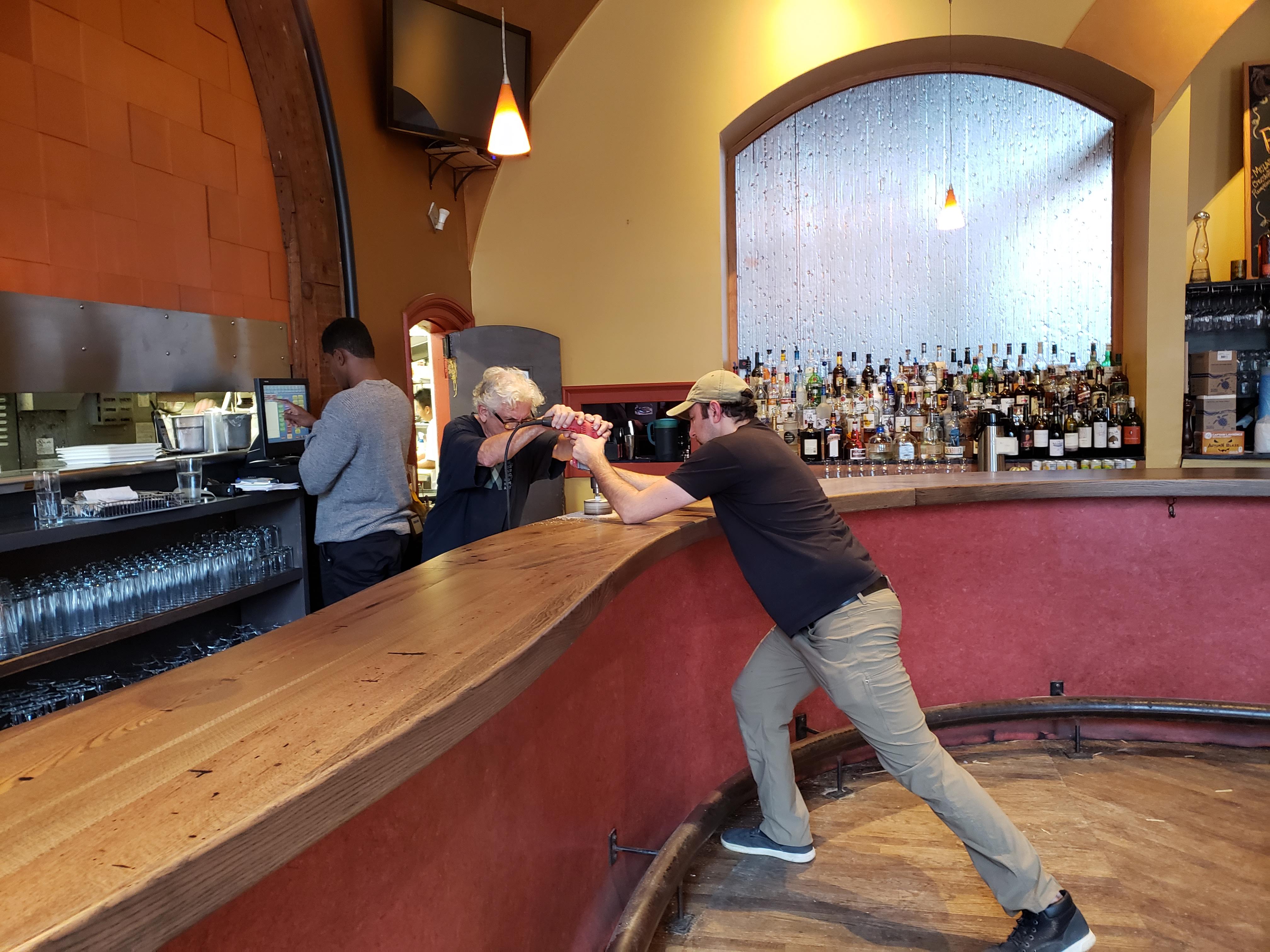 With the help of the bar staff, we were able to lower the bar top in to position. The bar was then fastened and secured, the backband was attached, and the holes for the taps were cut out, all in time for the evening rush.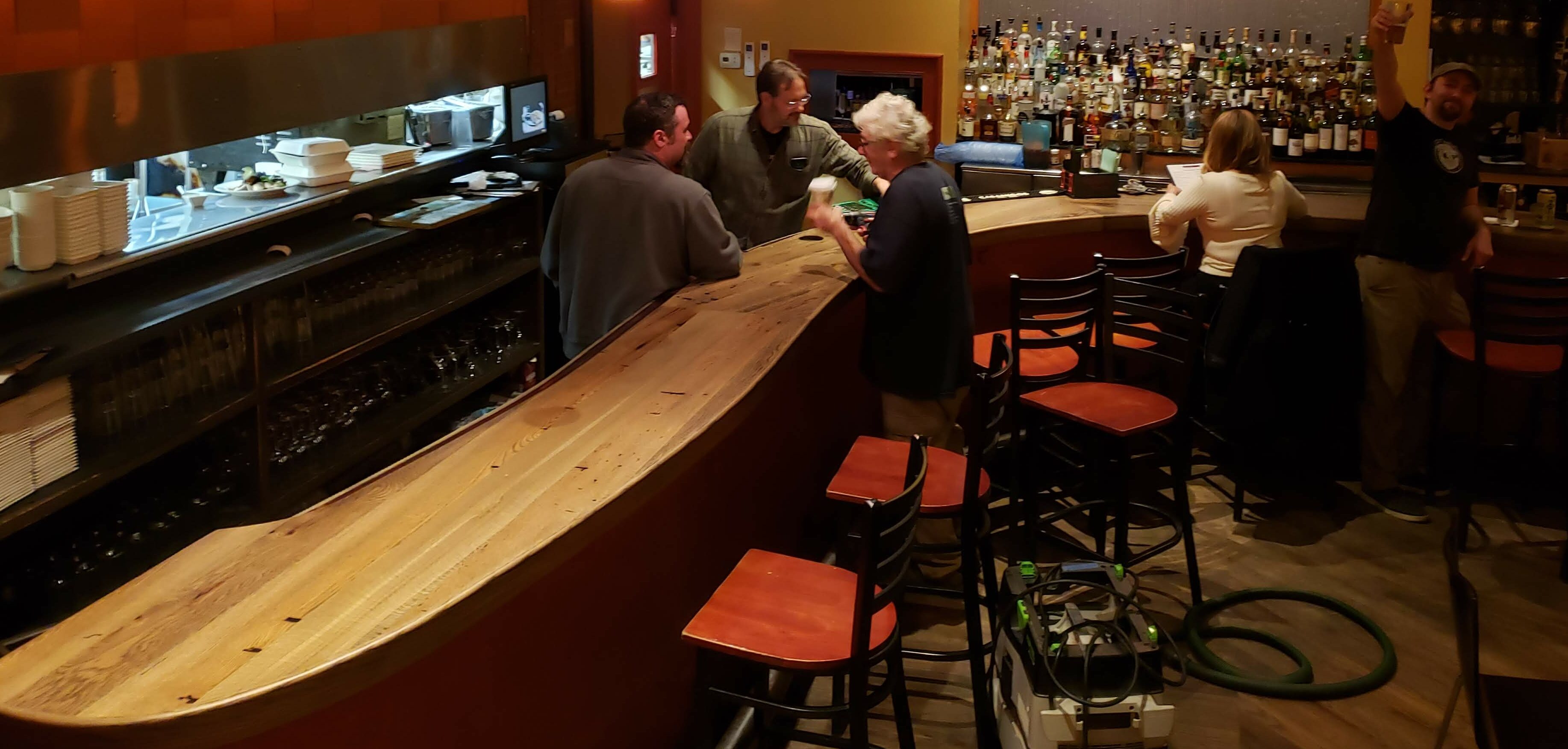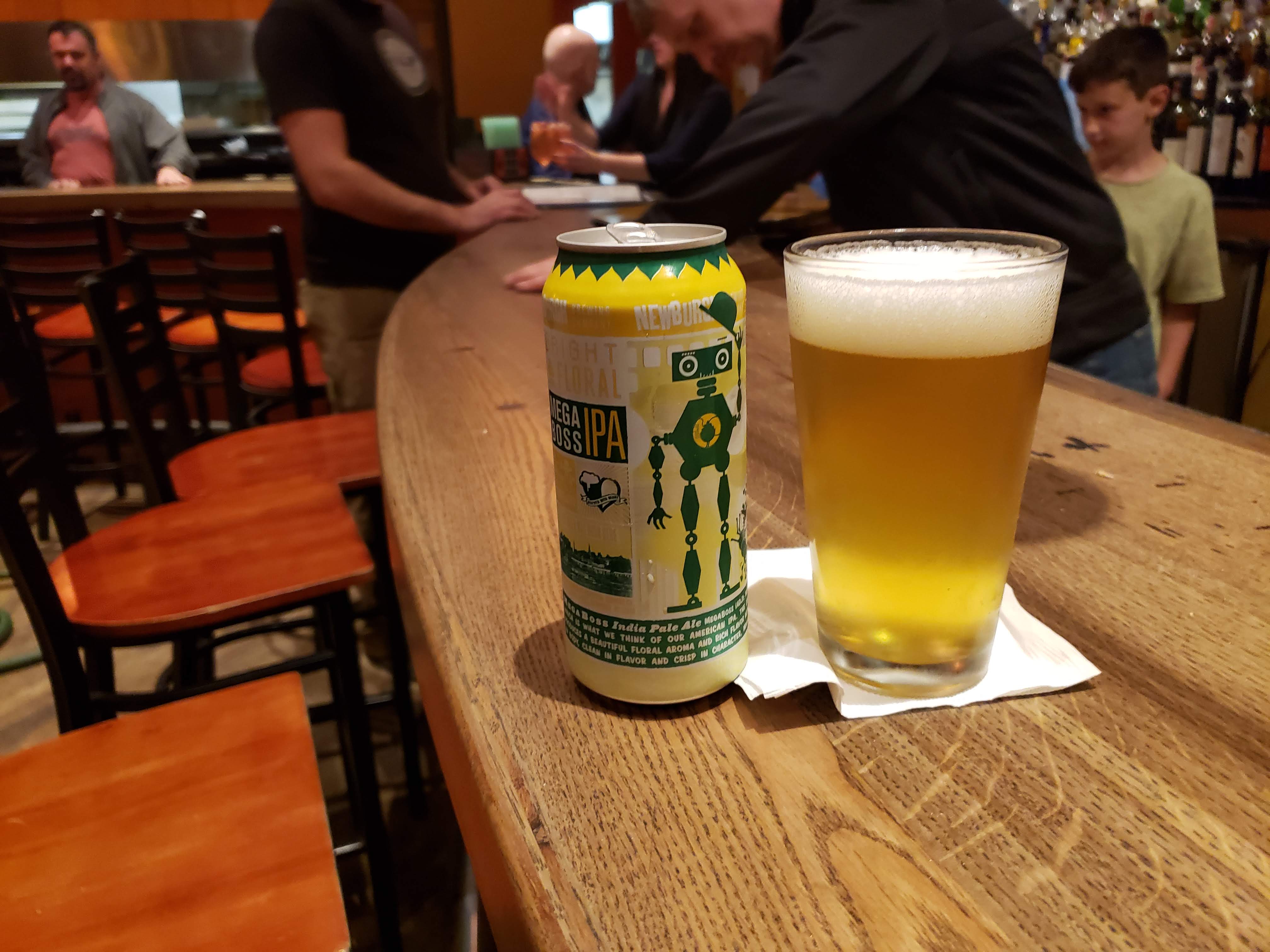 This project was a collaboration of:
Stephen Robin Furniture - Stephen Robin
Tyree Custom Woodworking -  Alicia Tyree
NY Fab Shop - Stephen Liebowitz
Woodstock CNC Woodworking - Matthew Medenbach
Citron Woodworking - Jesse Citron
Chase Guitars - Ande Chase
James Mayer
Gary Rawlins