Conical Ceiling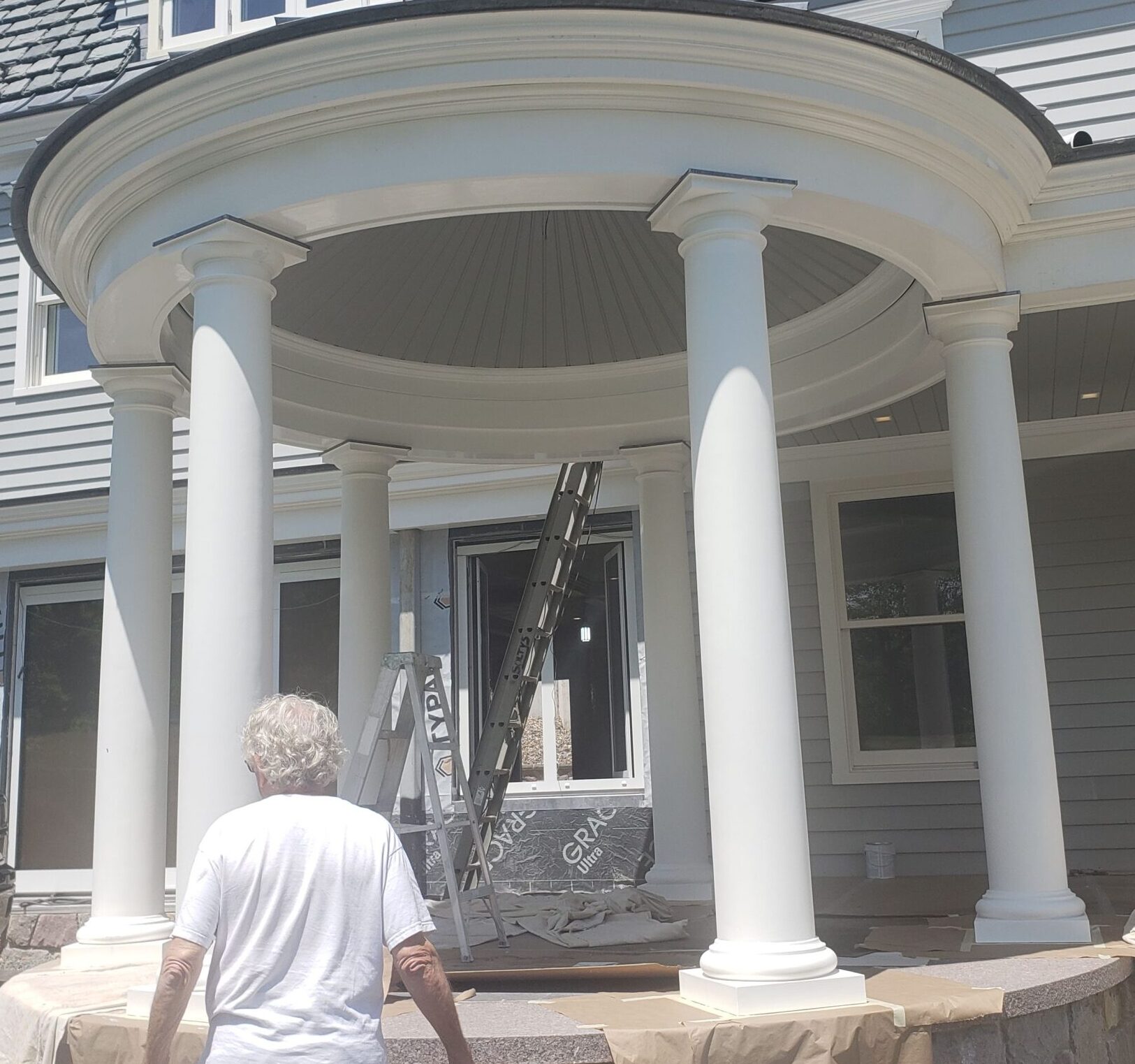 After nearly a year, this conical ceiling has been installed and is ready for trim. One hundred and forty-four pieces of mahogany were individually machined for a pair of conical ceilings on a house in New Jersey. Each of the pieces is tapered with a tongue and groove to create this dramatic conical ceiling.
Design on this project was completed by James Mayer, [email protected]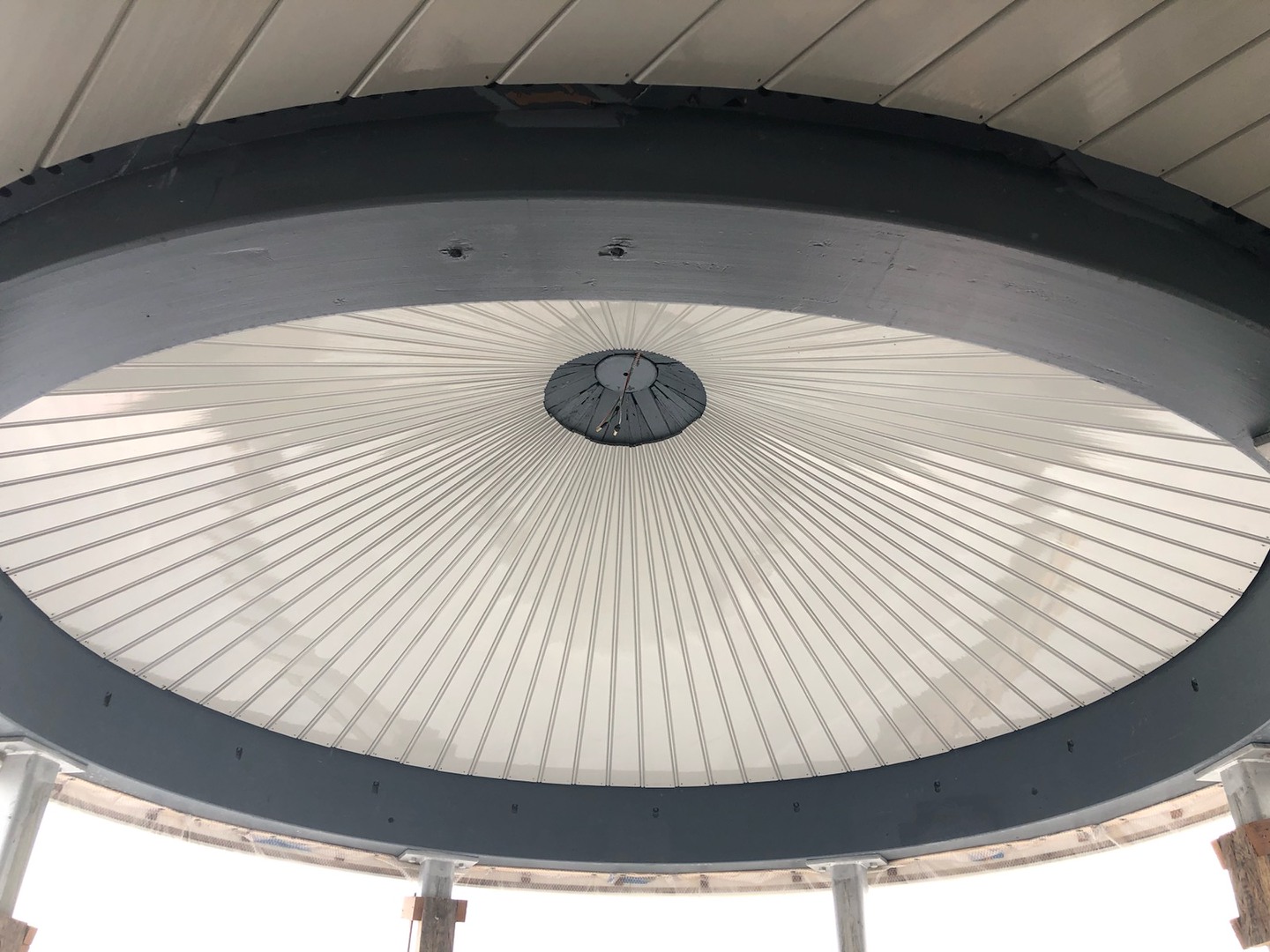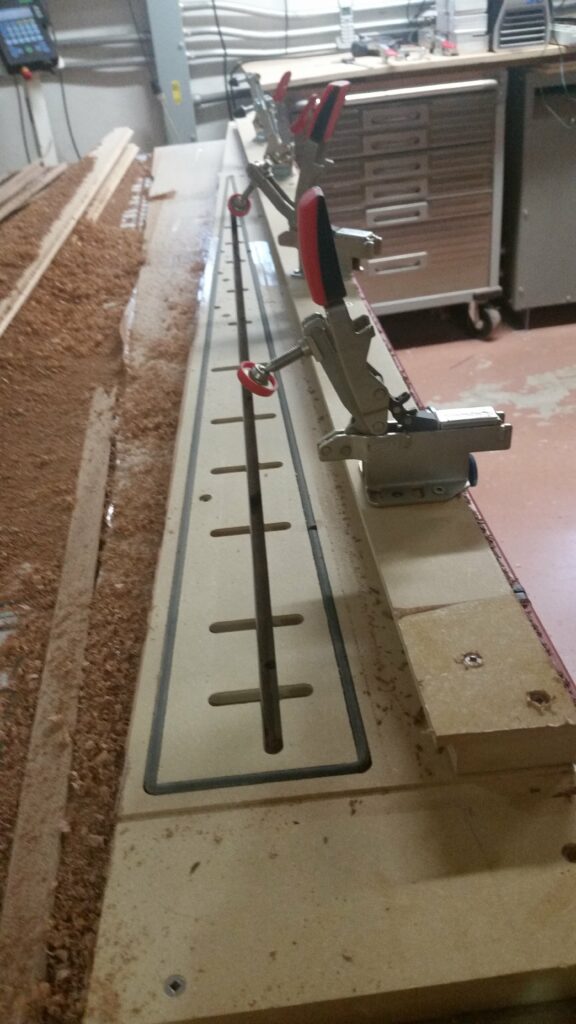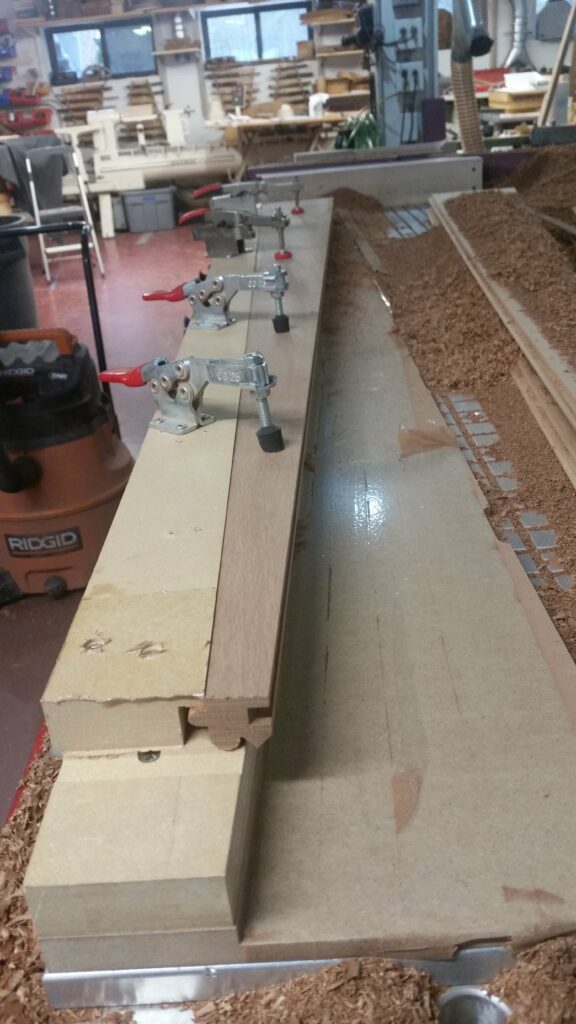 This fixture was designed to hold the mahogany stock for cutting on the CNC machine. Both faces had to be cut for the tongue and groove. Many individual cuts were made to each piece to achieve this look and design. To achieve the proper fit, first the top profile and tongue were cut on a shaper, then the boards were flipped and the shoulder of the tongue was aligned on the top of the fence. Finally, the taper and slot for the groove were cut with the CNC router.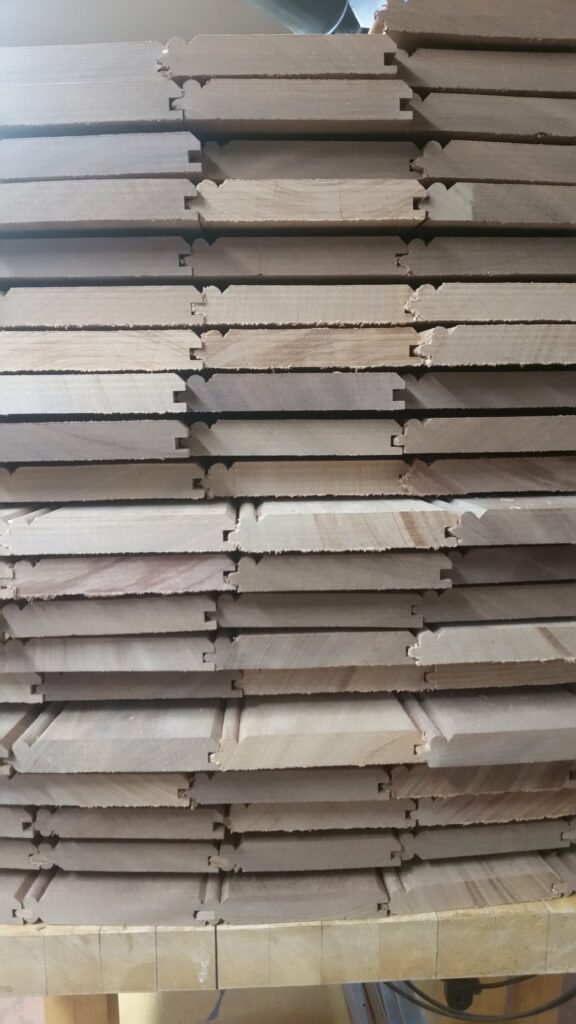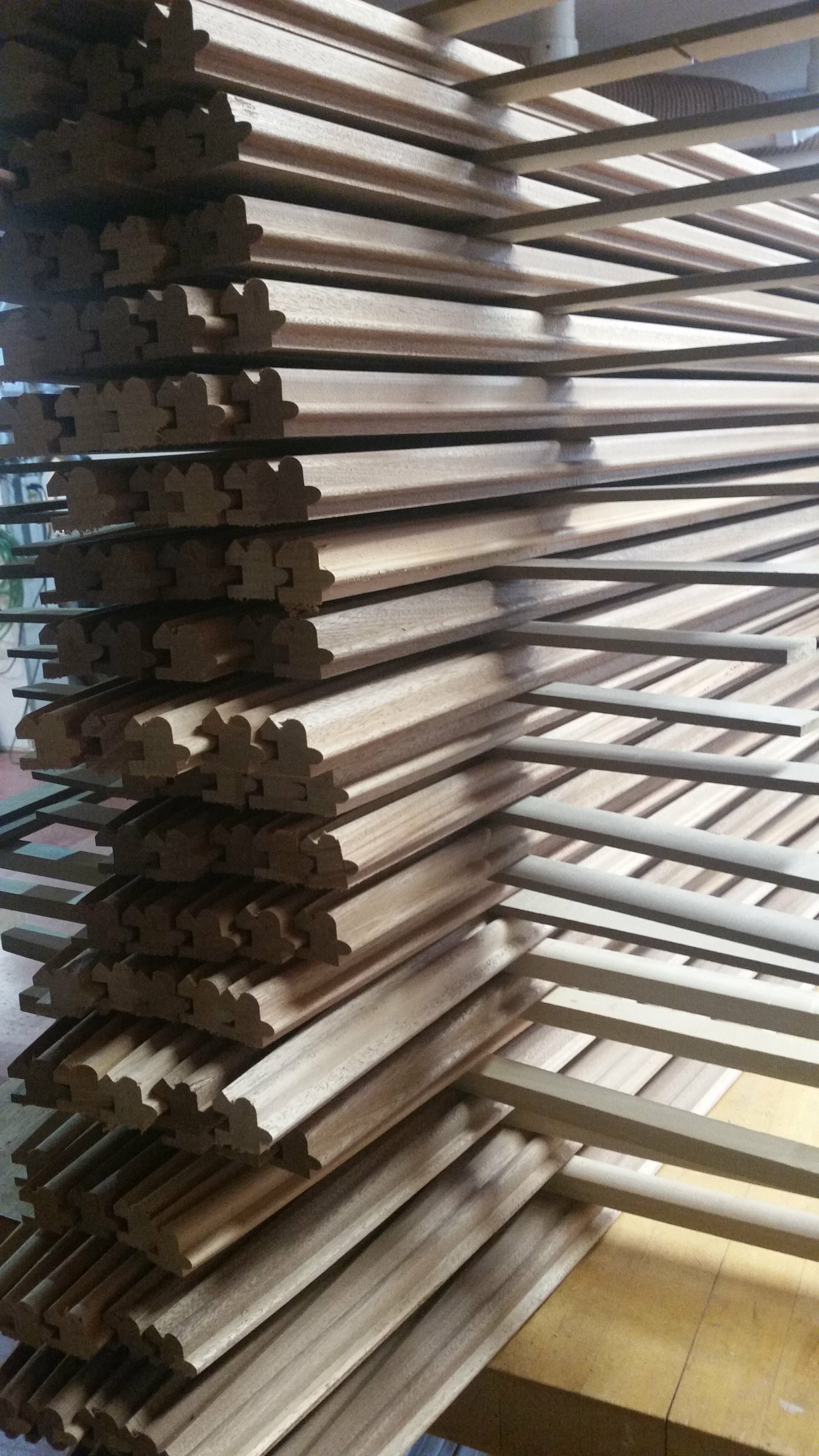 The machined pieces ready for paint.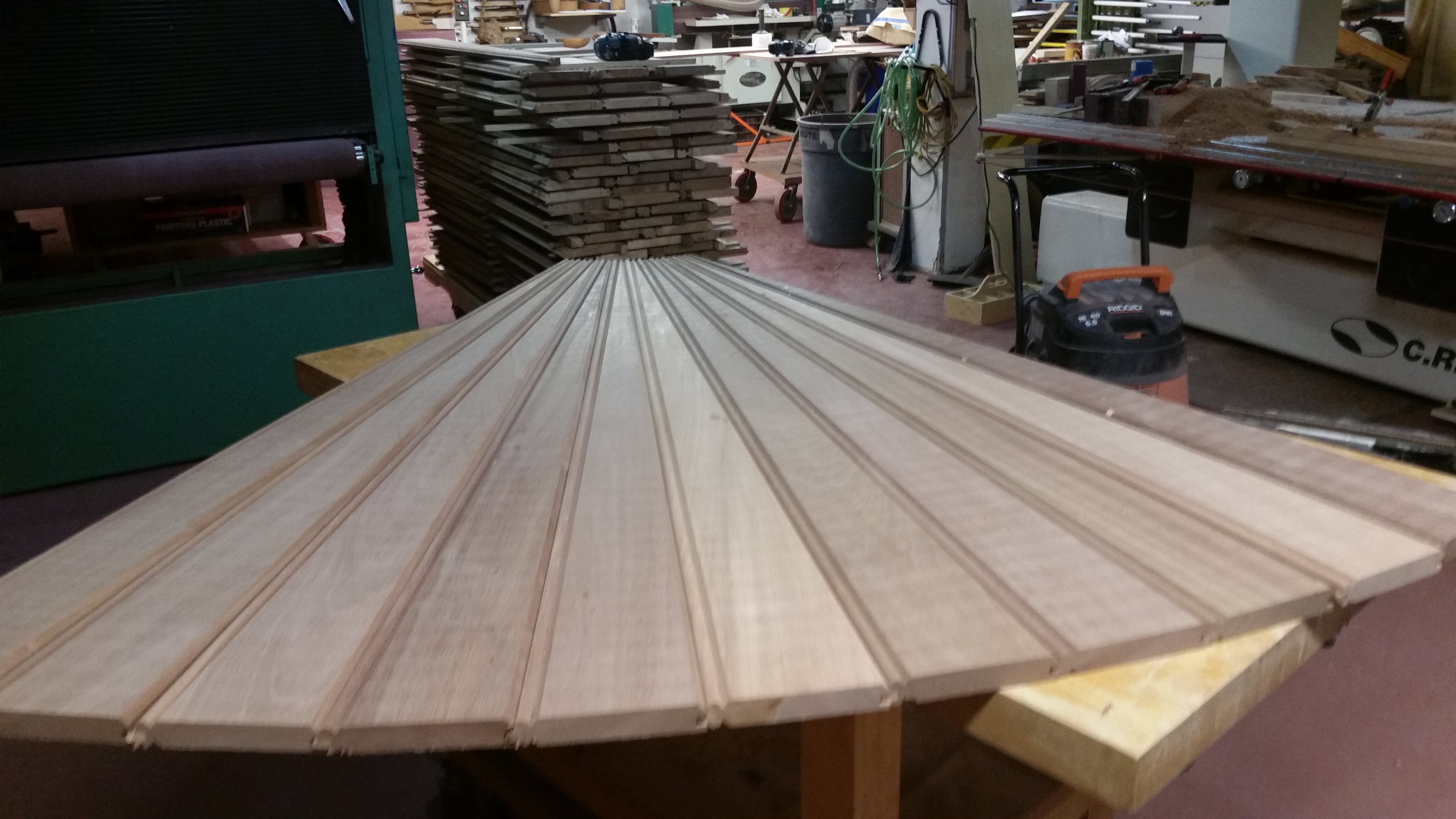 Ten of the boards were tested for fit and stacked ready for painting.
This has been a long standing project and we are proud of the outcome. Everything looks great and is ready for trim. We will post an updated photo once the pieces are trimmed out.